Caught On Camera: Cops Open Fire On Man Whose Hands Were Seemingly In The Air –– Controversy Erupts In San Antonio Over Shocking Video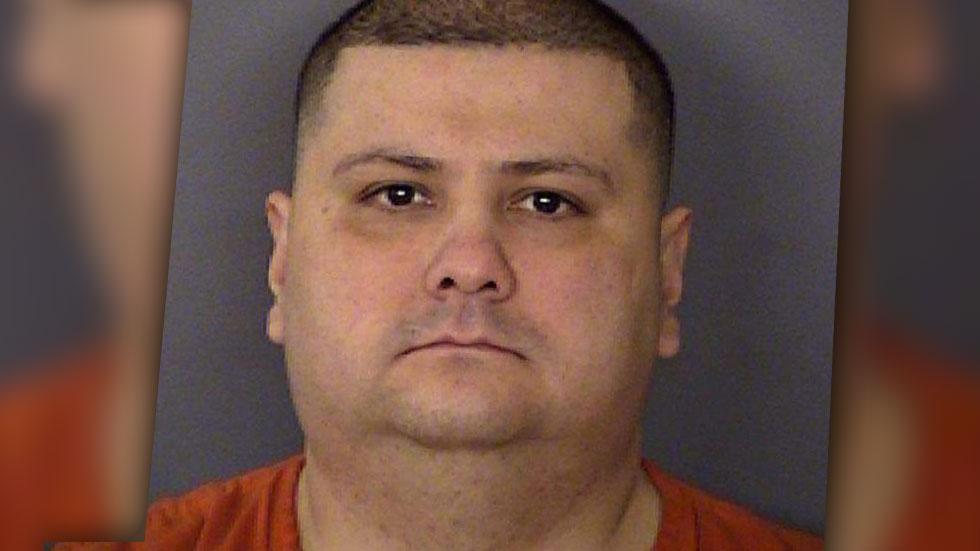 San Antonio TV station KSAT has released a shocking video showing what appears to be two deputies fatally shooting a man who had his hands in the air.
"He put his hands in the air, and they just shot him twice," the man who shot the disturbing clip, Michael Thomas, told KSAT.
Watch the video on RadarOnline.com (WARNING: Video Contains Graphic Violence)
The man, 41-year-old Gilbert Flores, was pronounced dead in the wake of Friday shooting, according to the Bexar County Sheriff's Office Monday.
Article continues below advertisement
Watch the video on RadarOnline.com (WARNING: Video Contains Graphic Violence)
Police said that Deputies Greg Vasquez and Robert Sanchez arrived the Flores home Friday in response to a report of a domestic disturbance.
In the video, which was taken from a far distance, the exchange cannot be heard. The deputies said they observed an injured woman and baby on the premises, according to the sheriff's department, and said that Flores emerged armed with a knife when they attempted to take him into custody. Flores resisted, leading deputies to try using stun guns and shields, but when "those efforts failed," they opened fire.
At one point, Flores is seen with his hands in the air before the shots are heard, at which point he falls to the sidewalk. Both deputies turn Flores onto his front, and an ambulance pulls up to the scene less than two minutes later.
Both deputies -- neither of whom was wearing a body camera in the shooting -- have tenures of more than ten years with the sheriff's, and remain on administrative leave pending further investigation.
Article continues below advertisement
Flores' record included citations in connection with marijuana possession in 1995; criminal trespassing and aggravated assault in 1999; and aggravated robbery in 2003, officials said.
The shooting remains under investigation from both the sheriff's and the Bexar County District Attorney's Office, authorities said.
A second video exists of the incident, district attorney Nicholas LaHood told the station.
"This is a very unique situation where we actually have the shooting on video; that gives us a whole different perspective that we've never had to deal with before," LaHood said.
The Sheriff's Office, via social media accounts, railed against KSAT's agreement to purchase and broadcast the clip.
"Broadcasting a man's death for $100 has sparked threats to our deputies' lives," sheriff's officials tweeted, while writing on Facebook, "These deputies have not been charged with a crime and a family lost their loved one. This is unethical and sad."
Sheriff's officials tweeted later Monday: "In regards to the deputy involved shooting, we're asking for calm and patience. We are diligently working to complete the investigation so we can move to the next step.
"We want to get this right for the Flores family, our deputies and our community."