Oliver Hudson Named To List Of 2015's 'Game Changers' For Men's Fitness –– Honored For Fabletics' FL2 Activewear Line In October Issue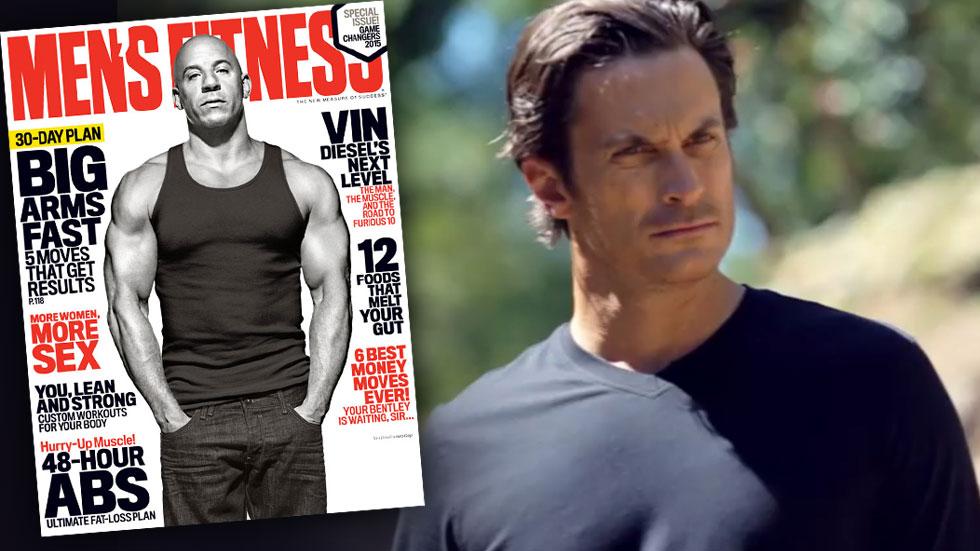 Oliver Hudson has been named to the list of "Game Changers" in the October issue of Men's Fitness for the amazing FL2 active wear line from the brand, Fabletics.
Oliver and sister Kate Hudson, one of the co-owners of Fabletics, announced FL2, the high-performance athletic wear line, this past summer.
The FL2 concept emerged out of a need for "clothes that let me feel comfortable throughout the day, but also have a sense of style ... as the father of three active and crazy kids," Oliver said. "FL2 does just that -- it takes me from school drop-off to my workout, to dinner with my family."
Article continues below advertisement
He joked, "I may stink, but damn, I look good."
Kate said the Fabletics' FL2 line was designed "with the modern man in mind," and that Oliver served as her "go-to for style and function feedback," as he "embodies the man we're designing for."
Oliver joked to Men's Fitness that he was sad over having to trash basketball shorts he'd owned since 1995 to make way for the upgraded FL2 gear.
"I swear to God: they were archaic -- it was like giving a piece of myself away," he said.
Watch the video on RadarOnline
The mother company, Fabletics, which will celebrate its two-year anniversary in October, is a premiere brand of activewear for women that embodies the best of style and durability without breaking the pocketbook. It has an entire line of hoodies, jackets, leggings, tanks, tees, sports bras and shorts for women at each level of fitness.
In addition to his merchandising efforts, Oliver is also joining the star-studded cast of Fox's Scream Queens this fall.
He told The Hollywood Reporter of the intriguing new series, "There's a mystery around all of these characters: You don't know who's who, who's real, who's not, who's being honest and who has motive, and it's really exciting.
"It's like Clue."
Scream Queens premieres Tuesday Sept. 22 at 8/7c.