Exclusive
Caught On Tape? Nick Gordon Admits To Video Evidence In Bobbi Kristina Brown Wrongful Death Lawsuit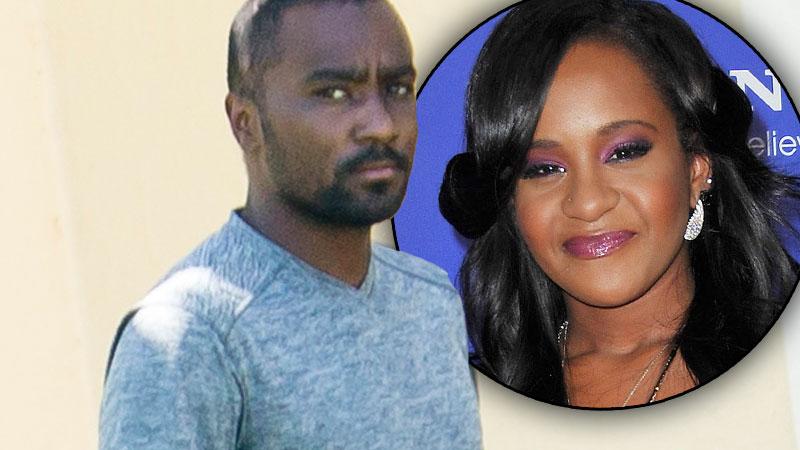 A mysterious videotape and clothing have surfaced in the $40 million lawsuit over the tragic death of Whitney Houston's daughter, Bobbi Kristina Brown — and the bombshell new evidence could blow open the criminal homicide investigation, RadarOnline.com has learned.
The sensational disclosures come directly from Bobbi Kristina's hot-tempered boyfriend, Nick Gordon, who made the shocking revelation in a legal response to the wrongful death suit filed against him by her estate.
Article continues below advertisement
A top expert told RadarOnline.com that Gordon's admissions could put him in deep trouble as the criminal investigation heats up.
In new filings on Sept. 8 in Georgia's Superior Court of Fulton County, Brown's self-styled "husband" vehemently denied killing her, saying it's "frivolous" and "untrue" that he beat her and then gave her a "toxic cocktail rendering her unconscious" — as her family contends.
But he admitted arguing with Brown before she was found in a water-filled bathtub on Jan. 31. She died six months later.
Gordon revealed that after returning from a night out, "he reviewed video footage and then had an argument with Ms. Brown, and he then changed clothes."
World-renowned private investigator and former NYPD homicide detective Bo Dietl told RadarOnline.com it's shocking that Gordon's lawyers would acknowledge the wardrobe change.
"That sounds very strange — the part about changing clothes," Dietl said. "Obviously, the reason could have been the blood splatter on his clothes when she got her tooth knocked out — that could be a reason to change your clothes."
MORE ON:
Bobbi Kristina Brown
Article continues below advertisement
The seasoned gumshoe said he was also curious about the video footage Gordon saw, raising the possibility the home was equipped with many indoor surveillance cameras.
"If they had these cameras going, they may have actually captured video of him assaulting her!" Dietl said.
Gordon was the last person known to be with Brown while she was alive, but there were two other friends in the home on the morning she was found.
Brown's close friends have told RadarOnline.com they believe Gordon was responsible for her death because she was about to dump him and pursue a music career in California.