Call The Fashion Police! NeNe Leakes Throws Wild Diva Fit At New York Fashion Week-- Inside Her Meltdown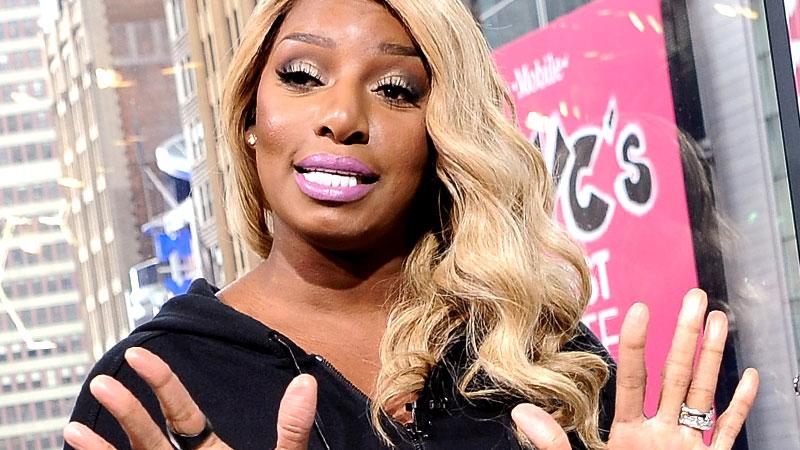 Sitting front row at a fashion show is status quo for celebrities, but that VIP treatment wasn't enough for NeNe Leakes! The ex-Real Housewives of Atlanta star threw a diva fit at Zang Toi's show at The Skylight at Moynihan Station on Friday and RadarOnline.com has all the details of her faux pas.
NeNe and her husband Gregg Leakes brought along NeNe's son Brentt, who stole and refused to move from a front row spot belonging to New York Post editor Johnny Oleksinski. When the 16-year-old was asked to move to his assigned seat away from his mother, Leakes went off in a rage.
Article continues below advertisement
"She was acting like such a diva," sources told Radar. "She's not polite and was being very rude."
Though Brentt, who NeNe revealed on Twitter is "trying the fashion biz out," was given another seat in the coveted front row, the Fashion Police guest insisted that her son stay in his stolen spot.
"She told him, 'No you can sit there. You don't have to move,'" though he eventually did before the show began.
But her outrageous requests began before she even sat down! While backstage, NeNe demanded that she and her husband Gregg be served wine before the show, despite it being an industry event.
"Right when they got in, they were like, 'Can we have wine?'" the source says, noting that wine is not typically served before a runway show. "She got bossy about it."
The former RHOA star, who was clearly fed up with not getting special treatment, refused interviews at the show, was annoyed taking photos with attendees and texted during the entire presentation.
"She didn't even want to be there," the source said.
The Fashion Police may have to cite this one!