'I Am So Sorry': Mississippi College Instructor Left Note Where He Killed Girlfriend Before Murdering Co-Worker –– 4 Latest Developments In Shocking Tragedy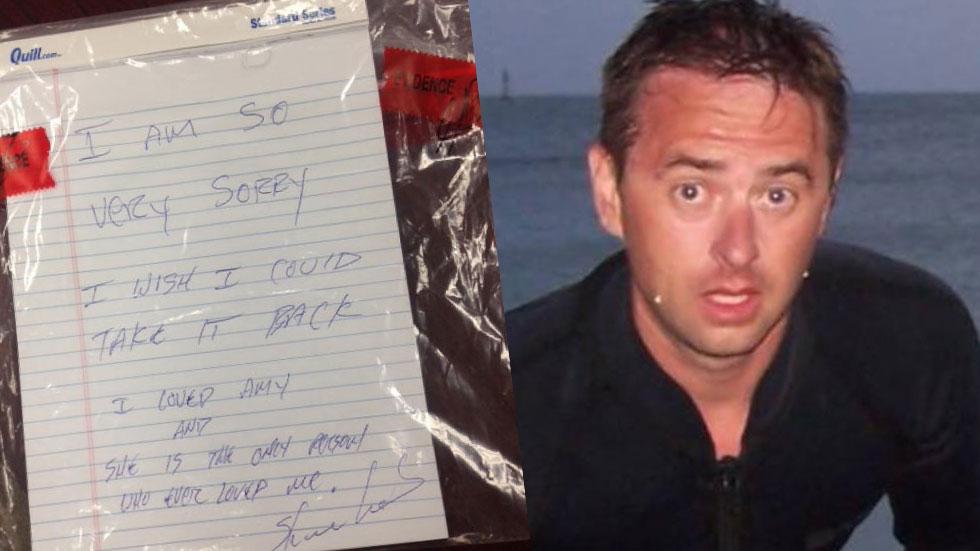 RadarOnline.com has the latest in the case of Shannon Lamb, the Mississippi college instructor who police say killed his girlfriend and a Delta State University co-worker.
'I Am So Sorry'
Police on Tuesday said that Lamb, 45, told 911 operators that he killed Amy Prentiss, 41, in their Gautier, Miss. home, prior to driving 300 miles to fatally shoot Delta State University history professor Ethan Schmidt in his office. At the home, he left behind a note that read (in all-caps), "I am so sorry I wish I could take it back. I loved Amy and she is the only person who ever loved me." Lamb did not identify himself to operators, who he informed that their dog was still in the home."He's a sweet dog and he's not going to bother anybody but I'm sure he's upset," Lamb told 911 operators.
Article continues below advertisement
Watch the video on RadarOnline.com
No One Saw It Coming
There were no glaring red flags in Lamb's history that could have alerted police to the danger that was looming: Lamb, who instructed education and geography courses, didn't have a record or any prior links to domestic violence, Gautier Police spokesman Matt Hoggatt said on Tuesday. Delta State University President William LaForge said he wasn't aware of any animosity between Lamb and Schmidt. "Obviously there was something in Mr. Lamb's mind," he added. One possible factor that might have agitated Lamb was a change in the university's hiring process that blocked his ability to receive tenure, though he did not reportedly leave any feedback about that specific twist.
Tortured Killer Described By Those Who Knew Him
A number of Lamb acquaintances have stepped forward to recount their experiences within him. Lamb was "was really jittery, like there was something wrong with him," his one-time pupil, education major Brandon Beavers, told the AP. He added that while "he was never in a bad mood ... he was real shaky." All in all, Beavers said, he said that Lamb's course "was like that class you look forward to" and "just cool." Friend Carla Hairston, who knew Lamb as far back as 1990, said that "he was quite the heartthrob back then," and "all the girls would melt when he was around." She added, "He made corny and dorky look good."
Watch the video on RadarOnline.com
Background
As RadarOnline.com previously reported, Lamb was on the run after authorities declared him a suspect when Prentiss was found dead in the Gautier, Miss. home she lived in with him; and Schmidt was found dead in his campus office. The pursuit led to a lockdown that lasted for hours on the Delta State University campus, as police conducted a manhunt for Lamb, who was eventually located after officials said a license plate reader red flagged his car by a bridge over the Mississippi River. As police drew in on him, Lamb -- who told authorities that he "was that he was not going to jail" -- fatally shot himself.