'Little People,' Big Drama! Jacob Roloff Calls For Child Star Contract Reform After Claiming He Was 'F***ed' Out Of Show Earnings: 'There Needs To Be A System In Place'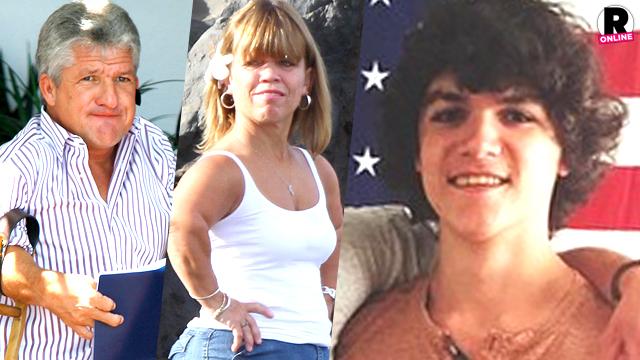 Jacob Roloff is spilling his famous family's secrets— and he's not about to stop talking now!
The former Little People, Big World star, who as RadarOnline.com recently reported, claimed he never liked filming the TLC reality show as a child and was ripped off from his TV earnings, is now calling for reform in showbiz kids' contracts.
"There needs to be some sort of system in place to protect the minors from being screwed over by whatever TV network, or their parents, out of money they are entitled to for appearing on TV," he wrote in the comments of a heartfelt Instagram post in which he reflected on his own negative experience as a child star while speaking with TLC series The Little Family's Jack Hamill, 7.
Article continues below advertisement
When a fan criticized the 18-year-old's account of Jack's parents' motives to appear on TV, he shut her down, clearly drawing from his own life.
"It is so they and their kids can have 'good' lives, full of fun trips and easy 'work'; but what I'm saying is money and fame and trips and a 'good life' are being traded for authenticity, genuine family time, and shaping the life of a young kid and, more often than not, in a bad way," he posted. "IM saying, childhood stardom needs to be thought out waaaay more."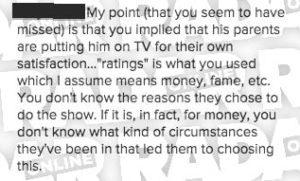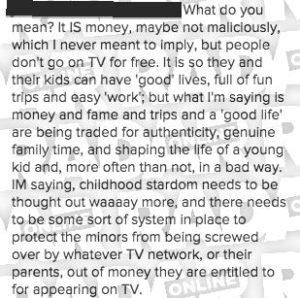 Amy and Matt Roloff's disgruntled youngest son, who hasn't appeared on recent episodes of the popular TLC program, seems to be at odds with his family following his shocking financial claims.
As RadarOnline.com first revealed, he stopped following his parents and 25-year-old twin brothers Jeremy and Zach on Twitter.
But mom is playing nice. She apologized via Instagram for Jacob's "tough" experience as a young reality TV star.