Manage My Man! Kylie Jenner Wants Kris To Take On Tyga As Her Client!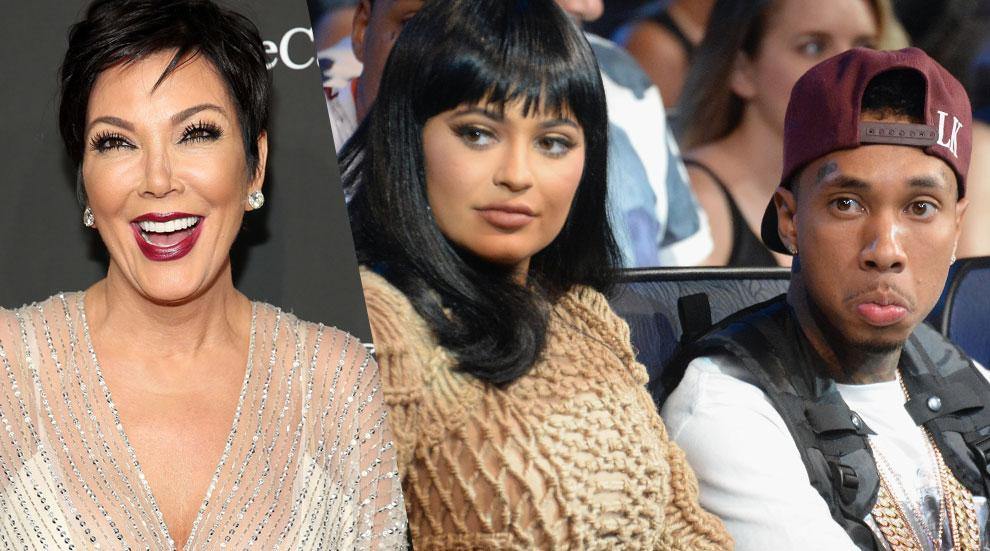 She may be one reality star that viewers love to hate, but there is no denying mom and manager Kris Jenner possesses an uncommon level of business savvy. While the internet is a cold place, full of haters that call her girls "talentless," Kris's daughters are able to keep warm at night by huddling under their layers and layers of cash! Now, Kylie wants Kris to work her magic on her boyfriend Tyga!
As RadarOnline.com has reported exclusively, there has been some friction between Kylie and her mother over her relationship with Tyga, and recently, the mother and daughter have butted heads regarding whether Kylie and Tyga would officially announce their relationship on Keeping Up With The Kardashians or on Tyga's new TV show Kinging With Tyga in an effort to boost ratings. But according to a source, the 18-year-old still respects her mom's ability to make money for their clan. "Kylie knows Kris's connections could take Tyga's career to the next level," the insider told Life & Style. "She thinks he can be the next Jay Z of his generation."
Article continues below advertisement
Kylie has already begun devising plans for Tyga's future -- she just needs to get her mom on board. "She wants Tyga to appear in new episodes of KUWTK to gain greater exposure, and Kris holds the key to that move," the source revealed. "But Kris doesn't just give away screen time to anyone."
A possible hurdle to Kylie getting Kris to agree to help Tyga? Kylie is still a teenager, and her future with the 25-year-old rapper is still uncertain. Indeed, Tyga once seemed very much in love with Blac Chyna, the mother of his son, and their relationship has since devolved into an internet feud. "Kris realizes Kylie is a teenager in love," the insider said, "and if Kris does work with Tyga and then the romance goes bad, it could be a real problem."