Surviving The Storm? How Kylie Jenner & Tyga Are Weathering Rumors That She Cheated -- His Reaction Revealed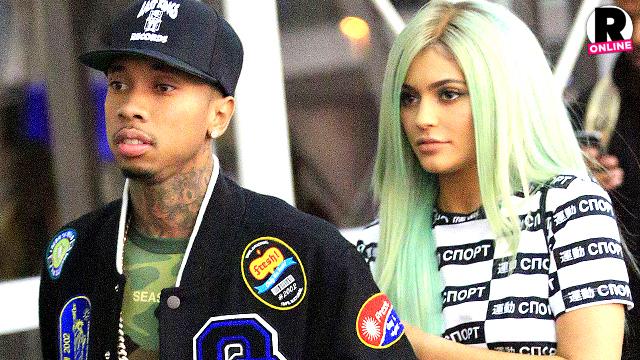 Keeping up with the Kardashians star Kylie Jenner is experiencing her first major adult scandal just weeks after turning 18!
The 18-year-old reality superstar has just been accused of cheating on her rapper boyfriend with another rapper, Stitches, and a source close to the family tells RadarOnline.com exclusively how she and Tyga are handling the newest cheating scandal!
As Radar previously reported, the Miami-based rapper Stitches, whose real name is Phillip Katsabanis, told In Touch magazine, "I had sex with her. We did it all."
Article continues below advertisement
Stitches claims that the tryst took place after Jenner's 18th birthday a month and half ago and also said that, during their night of passion, she also did cocaine with him.
But according to the Kardashian family insider, although Stitches says that he has proof of their wild night of sex, "Kylie is telling Tyga that it is absolutely untrue."
In the interview, Stitches also came after Jenner's 25-year-old 'Kingin' boyfriend Tyga by saying that if he "has one problem with anything I gotta say about his girl, he can come see me whenever he wants," and "I'll beat the s**t out of him."
"Tyga does not buy this guy's claims for one second. Kylie told him that she has never even met Stitches," the insider tells Radar.
"Her sisters told her to just get used to this because, when you are as famous as she is, this stuff will happen all the time."
Jenner did not immediately respond to Radar's request for comment.