Life Is Hard! Kylie Jenner 'Can't Take' Being Bullied: 'I Breakdown, I Hide, I Cry' -- Her Sad Confessions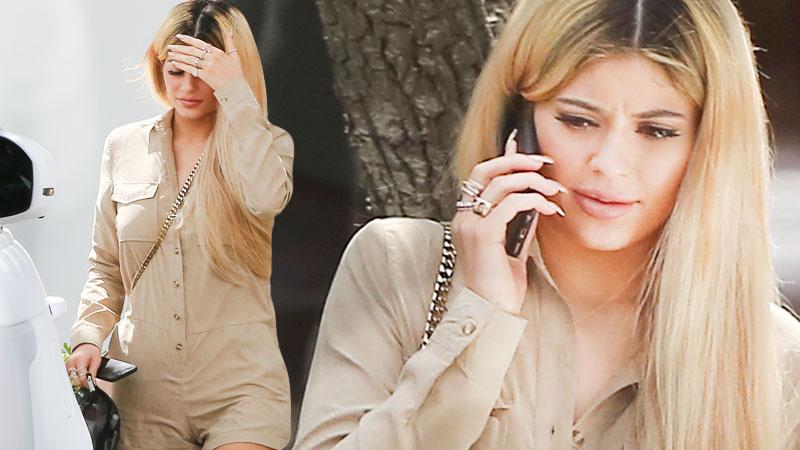 Kylie Jenner has been in the spotlight since she was a young child, and as a result, has more money at age 18 than most people will see in their lives. But the attention has not been all positive, and now the reality star is opening up about her own bullying, and using her social media platform to bring attention to the epidemic.
.
In an Instagram post, Jenner share a photo of Lizzie Velasquez, a young woman who suffers from a rare congenital condition that renders her incapable of accumulating body fat. Velasquez, who was called the world's ugliest woman in a mean-spirited youtube video, has dedicated her life to uplifting others, inspiring them to overcome obstacles and to believe in their own strength.
Article continues below advertisement
https://instagram.com/p/7OF1pPHGs_/?taken-by=kyliejenner
"People are so quick to say horrible things about me everyday over and over and sometimes I can't take it," Jenner said in her post. "Even I at times get affected by it, I breakdown, I hide, I cry. It's resulted in a lot of anxiety for me that I've never had to deal with before ever. My every move has been documented for the whole world and its been a nightmare trying to find myself through all of this. And I've absolutely lost apart of myself," she admitted.
"Lizzie taught me #IAmMoreThan who I think I am. For me, this is expected it comes with the territory. But Lizzie, you should of not had to go through that. Let's change this together," she challenged her followers.
For some fans, this show of support for the anti-bullying movement rings hollow in light of Jenner's own history of mean-girl moments. As RadarOnline.com has reported, she has been engaged in an ongoing feud with Blac Chyna, the mother of her boyfriend's child. She also took a jab at Hunger Games star Amandla Stenberg after she was called out for exploiting cultures without giving back.