Kim Kardashian Says She's Thinking About Naming Her Baby Son 'Easton' & Drops Details On Kanye West's White House Plans On 'Ellen'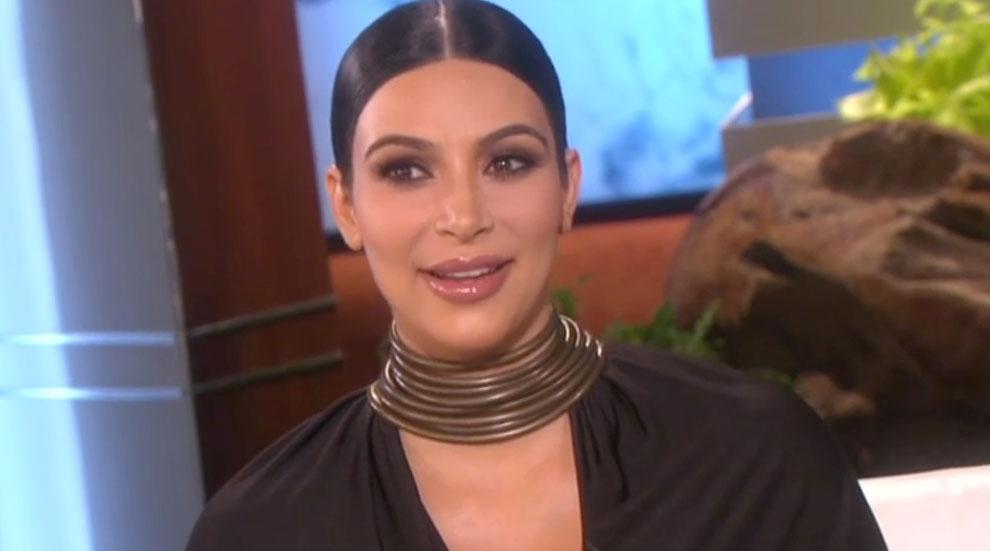 Expectant mom Kim Kardashian says she's contemplating naming her baby son Easton on Wednesday's edition of Ellen.
"I do like the name Easton: Easton West," the Keeping Up With the Kardashians star said, adding that she's doesn't think hubby Kanye West is too thrilled with the idea.
Watch the video on RadarOnline.com
The 34-year-old continued, "I don't think we'll go another direction -- it's definitely not South -- every time someone says South, I just want to roll my eyes.
Article continues below advertisement
"I do like Easton, but I don't think Kanye likes Easton, I'm not sure."
The tech-loving social media star said that she's had a huge pregnancy craving for Cheetos, later posting images to her Instagram page.
https://instagram.com/p/8OjIdYuS3b/?taken-by=kimkardashian
Elsewhere in the appearance, the fashionista addressed the building momentum of her husband's possible 2020 presidential run, saying, "I was thinking about how much fun it would be to be in the White House."
The stylish stunner said that she joked with West about how he would have to make it two terms "because he loves redecorating.
"And I was like, 'You are going to have to redo the whole White House, and we aren't going to be able to enjoy it, so we are just going to have to go with the flow.'"