Hank 'Trapped!' Bitter Kendra Wilkinson Slams Hubby Over Transsexual Model Affair AGAIN In New Clip For 'Kendra On Top' -- Why She Can't Let It Go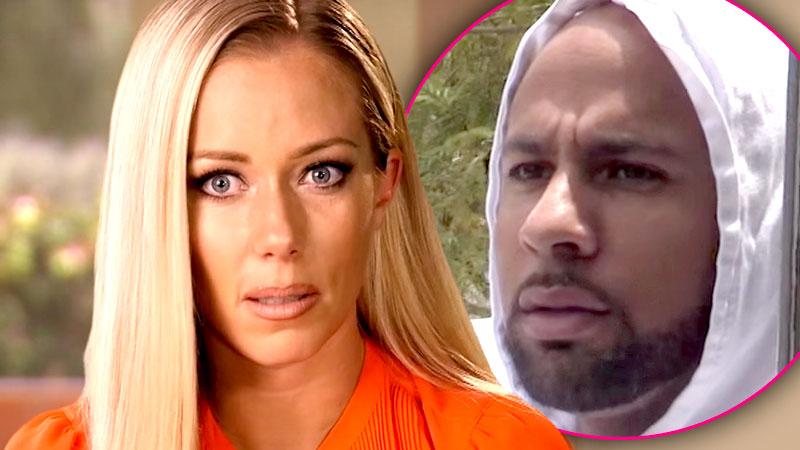 Kendra Wilkinson just can't forgive and forget that her husband cheated on her with a transsexual model, no matter how hard she tries!
In a sneak peek of Kendra on Top, Hank Baskett is once again begging his wife to "move past" his transgression, while she admits that she hasn't yet.
"It's just hard," Wilkinson says. "I'm not doing too good still."
Since RadarOnline.com broke the news of Baskett and Ava Sabrina London's affair, Wilkinson has given her marriage another chance, but she admits that she still hasn't recovered from the shock.
Article continues below advertisement
"I'm confused about a lot. I know that I love you and I forgive everything," she tells Baskett.
"I'm not trying to hold any of what you've done over your head," the Playboy model explains, but admits that she is not her old self yet.
"I just want to be happy again, I want to laugh again. I am dealing with some real drama in my life that I want to get past."
She questions the father of her two children, asking: "If you were me, you would be completely 100% healed?"
Crushed, Baskett tearfully asks her "How long do you want to sit there and punish me and make me realize that I failed?"
But she claims to be looking for more from her husband.
"He's trapped. I'm tired of trying to fix him. He needs to get stronger," she insisted.
Check out the sneak peek of Kendra on Top and tune in to the episode Friday, September 3 at 9pm on WEtv.