Kendall Copes With Caitlyn's Transition In Heart-To-Heart With Khloe — 'It's Like When You Officially Meet Her It's Like, He's Gone'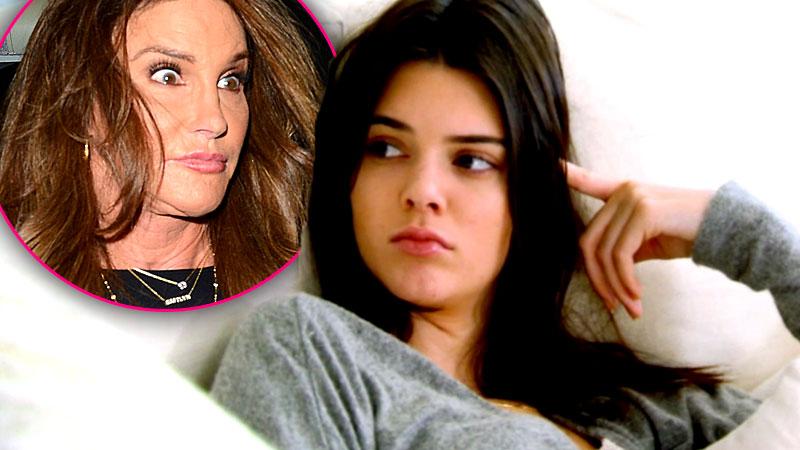 Kendall Jenner coped with Caitlyn's male-to-female transition in a preview for an upcoming Keeping Up With the Kardashians, as she chatted with older sister Khloe.
In the clip from E! News, the caring Khloe looked to comfort and reassure her model sibling during the timeframe when Caitlyn's hyped ABC interview was about to air.
Khloe asked her, "How are you dealing with everything?"
A downcast Kendall replied, "I'm alright -- I feel like it's a process -- it's something to get used to for sure."
Article continues below advertisement
"The only thing" that caused Kendall angst was that she hadn't "met her" by that point.
Khloe responded, "I haven't either," agreeing with her that getting used to her loved one's significant life change was "a process."
Watch the video on RadarOnline.com
Kendall noted that, "It's also a letting go thing," as she would be saying goodbye to Bruce as she was saying hello to Caitlyn.
"It's like when you officially meet her it's like, he's gone," she said. "I think that's what I'm holding on to: That's why I've taken so long to meet her."
Kendall's sister Kylie also had a rough patch upon Caitlyn's transformation, admitting she was "a little uncomfortable" to meet her, eventually sharing a warm on-camera embrace on I Am Cait.
On Father's Day this year, Kylie posted an throwback family shot on Instagram, saying that Caitlyn had told her, "You can still call me dad, Kylie. No matter what I'm always going to be your father. That's never going to change."
Keeping Up With the Kardashians, now in its 11th season, airs Sundays at 8/7c on E!