Exclusive
Jon's Joy! Gosselin Responds To Ex-Wife Kate's Brutal Breakup With Celebratory Emojis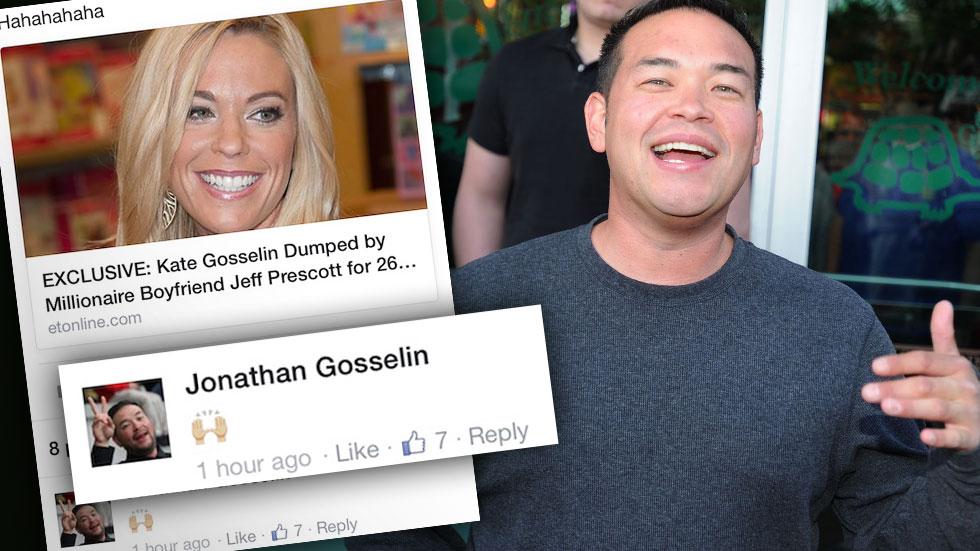 Sometimes an emoji can say much.
Unlucky-in-love Kate Gosselin is licking her wounds after her millionaire boyfriend reportedly dumped her for a much younger woman— and ex-husband Jon couldn't help but gloat with just a simple symbol.
When a friend posted a link to Facebook about Kate's split from businessman Jeff Prescott, who allegedly left her for a hot 26-year-old blonde, the father of eight, 38, responded from his personal account with the raising hands in celebration emoji, RadarOnline.com can exclusively reveal.
Article continues below advertisement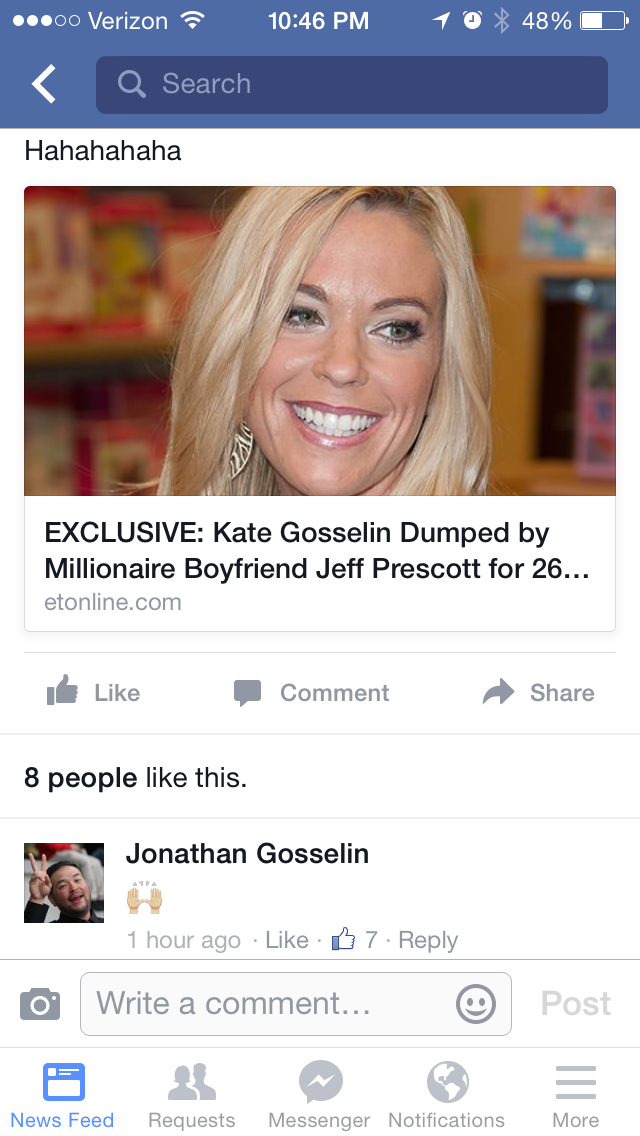 Seven other friends "liked" Jon's snarky response.
It's not surprising that Jon would snicker over Kate's misfortune. The former couple, who divorced more than six years ago amid cheating and bad parenting allegations on both sides, are still duking it out in a custody war over their 11-year-old daughter Hannah, one of the sextuplets that brought the family fame in former TLC reality series Jon + Kate Plus 8.