Apology Flowers? Kanye's Over-The-Top Gift To Taylor Swift After Her VMA Freakout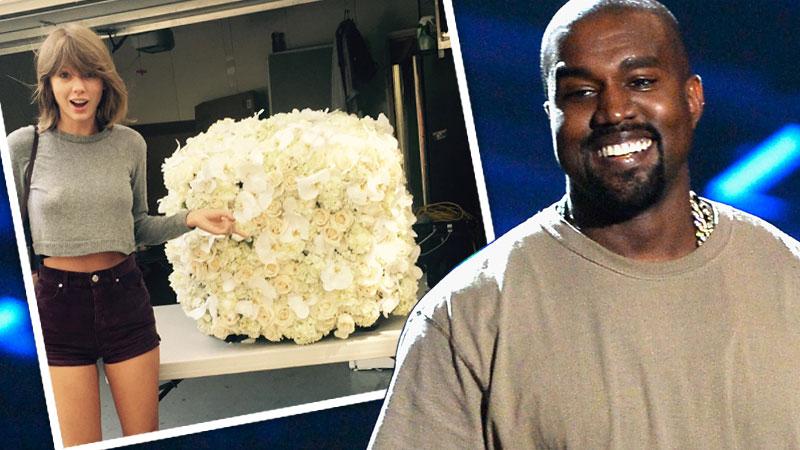 Kanye West was caught sending flowers to another woman -- but it's not what you may think! The rapper sent a stunning bouquet of flowers to Taylor Swift this week after she presented him with the Video Vanguard Award at the 2015 MTV Video Music Awards.
Floored by the gorgeous floral cube, Swift took to her Instagram to brag about the flowers, and about her status as West's unofficial presidential running mate in 2020, saying, "Awwww Kanye sent me the coolest flowers!! #KanTay2020 #BFFs."
Article continues below advertisement
https://instagram.com/p/7OZIdGDvFT/?taken-by=taylorswift
This love-fest comes on the heels of a dicey moment between the music heavyweights at last weekend's awards. As RadarOnline.com reported, a source close to Swift revealed that the Bad Blood singer began to panic when West veered away from the remarks that had been pre-planned with her before the show. Swift and her team began to launch into damage control in anticipation for what Kanye may have said next, only to see in the end that West had no plans to rock their friendship boat -- even though the insider revealed that West's apology may not have been as apologetic as Swift would have liked.
Do you think the feud is finally over? Let us know in the comments section below!