Sad Goodbye: 'Sock It To Me' Star Judy Carne Dies At 76 After Suffering Pneumonia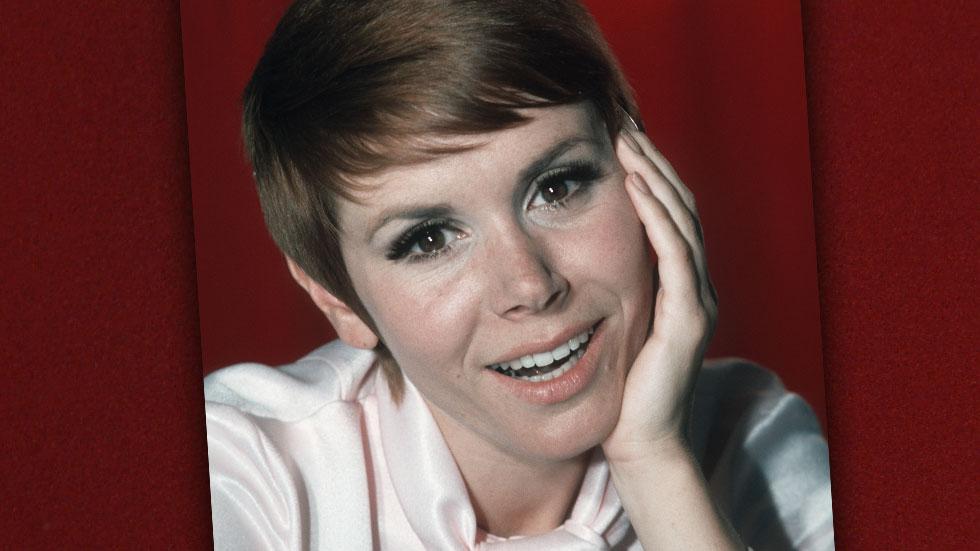 Judy Carne, the British actress known for her role in classic Sock It To Me, passed away at 76 after suffering from pneumonia at Northampton General Hospital in her hometown.
Carne's cousin Marnie Butcher announced the actress' passing on Facebook, stating: "RIP Judy Carne, you're not suffering anymore."
With a life of Hollywood movies and affairs – including her brief Burt Reynolds marriage, one night stands with Steve McQueen and Warren Beatty, and even a "meaningful" relationship with a woman – Carne was one of the first of the British invasion.
Article continues below advertisement
The famed actress also fell prey to drug use in the 1970s, overdosing in March 1978 after three arrests in the height of her addiction.
A near-fatal car crash just months later would send her home to Northampton, where she would pen her autobiography Laughing on the Outside, Crying on the Inside: The Bittersweet Saga of the Sock-It-To-Me Girl.
In her final years, Carne lived in the small town of Pitsford with her two dogs.