Josh Went To Jail! Molester Duggar Helped Lead 'Anger Resolution' Seminar In Florida State Prison— Years Before 'Terrifying' Sex With Porn Star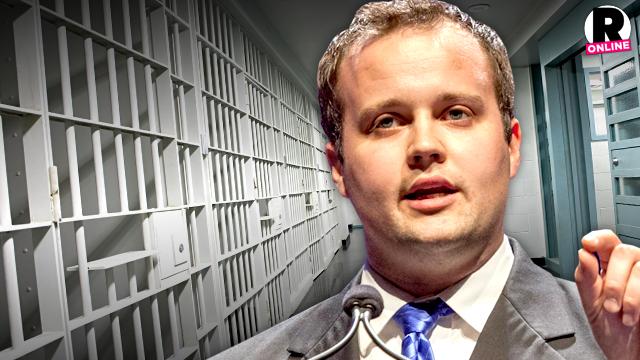 The ultimate hypocrite!
Josh Duggar may not have done hard time after police accused him of molesting five minor females, including at least two of his own sisters. But RadarOnline.comcan reveal that the admitted cheater and porn addict, 27, did go to prison once— in order to coach convicts about Christ!
In a passage from his official website, the disgraced "family values" activist discussed heading to central Florida for volunteer work at a maximum-security state prison with one of his friend-turned-wife Anna's brother Daniel Keller — who, in a shocking twist, slammed Josh as a "pig" years later after reports revealed he was a member of affair-seeking website Ashley Madison.
Article continues below advertisement
"In December of 2007, Anna's brother called me and asked if I would be able to help him with an Anger Resolution Seminar in a Florida State Prison. I told him that I would have to pray about it…and I immediately felt God say, 'YES!'" he wrote on the site, which hasn't been updated since Josh's first scandal in May. "The next month I found myself again driving the nearly 1,000 mile trip to North Florida."
He added that he completed a full week of seminars with Daniel before visiting the Keller home in Interlachen, Florida— where he asked Anna's father for her hand in marriage. (The pair married less than a year later, on September 26, 2008, and now have four children.)
Josh may have spent time teaching prisoners about leading a proper Christian life, but he allegedly engaged in criminal behavior just one year prior.
A 2006 police report uncovered in May 2015 accused Josh of sexually abusing young girls between 2002 and 2003. Unfortunately, the statute of limitations had expired, so Josh was not prosecuted for his crimes.
And he was hardly qualified to speak about anger management.
Last week, porn star Danica Dillon, 28, claimed Josh paid her for two nights of "terrifying" rough sex earlier this year.
"He was manhandling me, basically tossing me around like I was a rag doll," she said. "It was very traumatic."