'Pray For Our Family!' Jill Duggar Breaks Silence On Josh Porn Star Scandal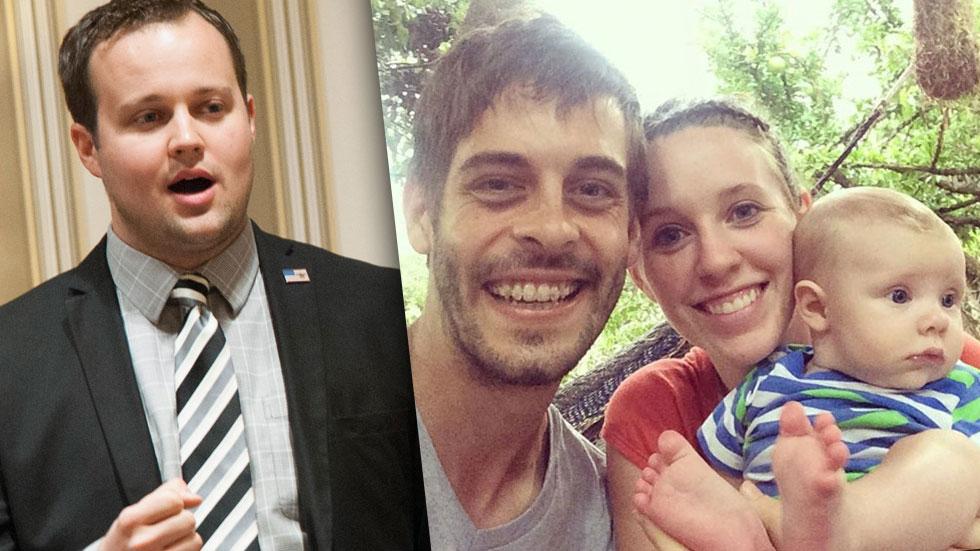 Josh Duggar's perverted past -- and present -- are clearly taking their toll on the Duggar family, as his sister Jill asked fans to pray for the troubled bunch Monday.
The 24-year-old Jill, who's been doing missionary work in Central America with her husband Derick, updated her family in a blog post on Monday as summer's final month drew to a close.
"August has been a busy month for us and as so many of you know it has ended on a sad note for my extended family," she said in reference to news leaking of her brother Josh's tied to cheating website Ashley Madison and reported trysts with a porn star-stripper, leading to the scandal-tattered reality star to enter rehab for his ongoing sexual fixations.
Article continues below advertisement
"Please do pray for our family," Jill, who has a baby son named Israel David, wrote. "We are so thankful for God's grace during difficult days."
The post came in the wake of Jill's appearance on a TLC sex abuse awareness special Sunday in which the new parent -- and one of her brother Josh's molestation victims -- said she took a measure of comfort from testimonials of other sex abuse survivors.
"It's amazing to understand that there are so many people that deal with this exact same thing in their own families," Jill said in the special. "So just being educated is very good."
Elsewhere, she said that she and her husband are working on their Spanish as part of their work "to bring many to Christ in Central America!"
She wrapped up, saying, "Thank y'all for continuing to pray for us!"
Watch: Jim Bob Duggar was 'devastated' by sons Josh's Admission