She's No Pushover! Jessica Alba Slams Kylie Jenner After Reality Star's Bodyguard Shoved Her During NYFW: 'I Was Shocked'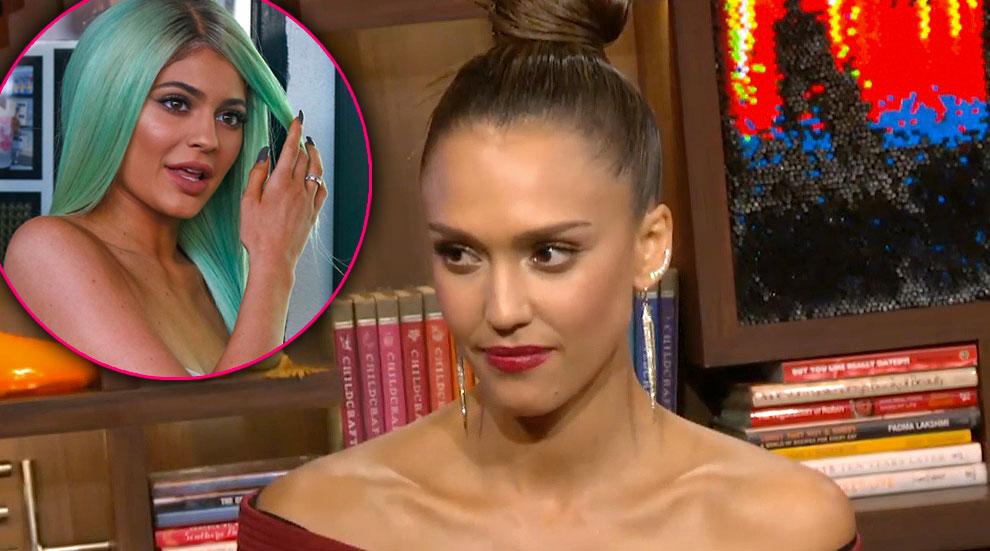 Nobody puts Jessica Alba in the corner, especially when push comes to shove.
The actress and health conscious business mogul stopped by Watch What Happens Live on Wednesday to dish on being shoved by Kylie Jenner's bodyguards during the Opening Ceremony show at New York Fashion Week.
"I was just really shocked," Alba told WWHL host Andy Cohen of the ordeal. "I got, like, body checked."
"It was by two of them," she continued, adding that at first she thought there was "a fire or something" but soon discovered "someone was just leaving the building."
Article continues below advertisement
"Have you heard from anyone in the Jenner camp since that happened?" Cohen asked.
"No, I'm sure they don't know what's happening," Alba replied, though clearly perturbed by the whole thing.
Watch the Video on RadarOnline:
As a source told Page Six of the incident, "Jessica had stopped briefly to say hi to someone when all of a sudden from behind came Jenner's bodyguards. They just shoved Jessica out of the way. She just looked astonished!"
Of course, Alba has had her own problems to deal with after lawsuits against her health business, The Honest Company, left her looking like a dishonest salesman with bogus products.
The actress has held her head high throughout the company's bad press, however, fighting any "haters" with lots of public appearances.
Look out Kylie, this headstrong Honey may be coming for you next!