31 Weeks & Counting! Pregnant Jessa Snaps Baby Seewald Selfie Amid Josh Duggar Scandal – See The Photo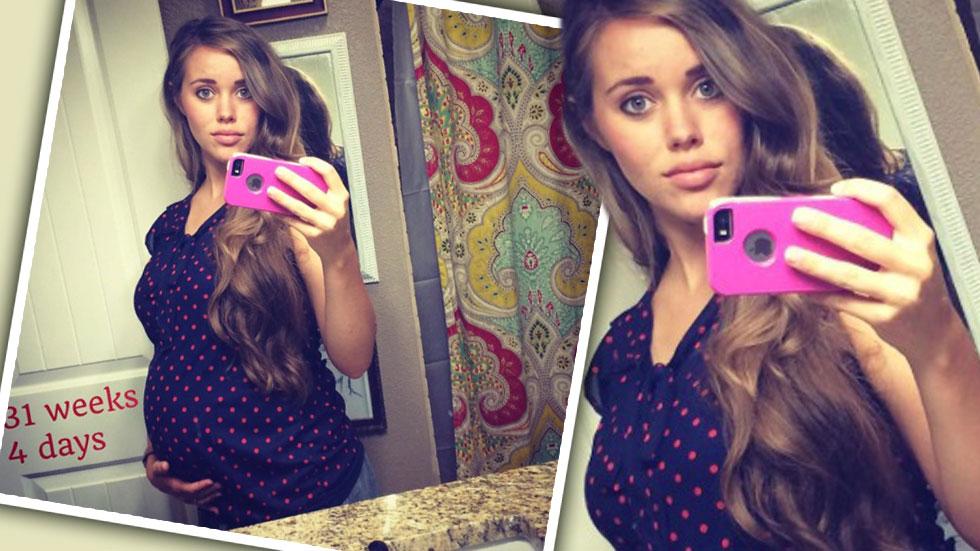 Jessa Duggar Seewald has put the family scandals behind her and shared another baby bump selfie update with her fans.
The 22-year-old posed in front of a mirror, donning a pink polka-dot top that matched her bright pink cellphone case.
"31 weeks 4 days,"' she captioned the photo.
Jessa and hubby Ben Seewald expect their little one to arrive November 1, which also happens to be the date of their one-year anniversary – how sweet!
Article continues below advertisement
https://instagram.com/p/7L_nz3jfrF/?taken-by=jessaseewald
In the wake of brother Josh admitting to molesting minors as a teen – she and sister Jill being two of the victims – and cheating on wife Anna using website Ashley Madison, Jessa has opted to subtly shun her brother via social media.
The reality star denounced Josh's shameful actions this week, taking to Facebook to share sentiments of her "hypocrite" brother written by father-in-law Michael Seewald.
Jessa also shared a link to their family pastor's recent sermon on infidelity and America's "sexual epidemic," in an attempt to address Josh's indiscretions on Ashley Madison.
Aside from family drama, it's baby business as usual for the former 19 Kids and Counting Star.