Prison Pals! 'Teen Mom' Jenelle Evans' New BF David Eason Served Time With Her Addict Ex-Husband Courtland Rogers-- See The Proof!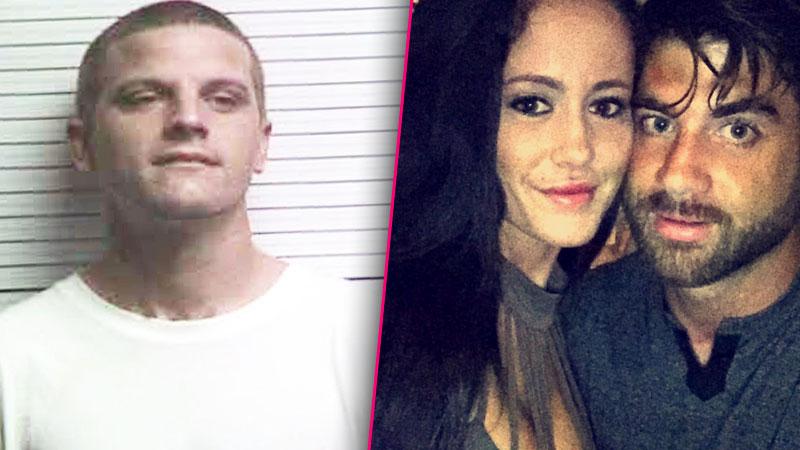 It's a very, very small world for Jenelle Evans' men!
Last night, the Teen Mom 2 star's ex-husband, Courtland Rogers, 29, claimed he was locked up alongside her new boyfriend, David Eason.
"He was in the same prison as me, I trusted him man wtf!" tweeted the frequent felon, who famously battled a heroin addiction alongside his onetime wife, 23. (He now claims to be clean.)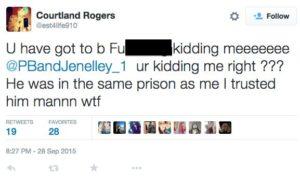 While many have written off Rogers as a liar, RadarOnline.com has exclusively discovered that he and Eason, 27, both served time at the Neuse Correctional Institute in Goldsboro, North Carolina, in 2014.
Article continues below advertisement
As Radar previously reported, father of two Eason was ordered behind bars for breaking and entering, larceny, drug paraphernalia possession and injury to property.
According to the North Carolina Department of Public Safety records obtained by Radar, the Wilmington-based welder was in custody between July 30, 2014 and January 1, 2015.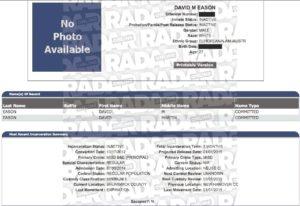 Meanwhile, Rogers was admitted to the Neuse Correction Institute on July 18, 2014, and was released on October 1, 2014.
He served time for drug possession, assault on a female and obtaining property by false pretenses.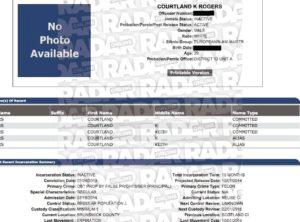 Strangely enough, Rogers' drug possession arrest actually happened with Evans, when the two were busted on heroin charges in April 2013.
Evans also claimed Rogers beat her just before the incident.
So Eason and Rogers spent a long, dreary two months together in prison before the former Mr. Evans was released.
The MTV starlet has yet to respond to the jealous Rogers' angry tweet.