Jared Fogle's Pal & Ex-Foundation Director Russell Taylor Will Plead Guilty To Child Porn & Exploitation Charges –– Faces Minimum 15 Years In Prison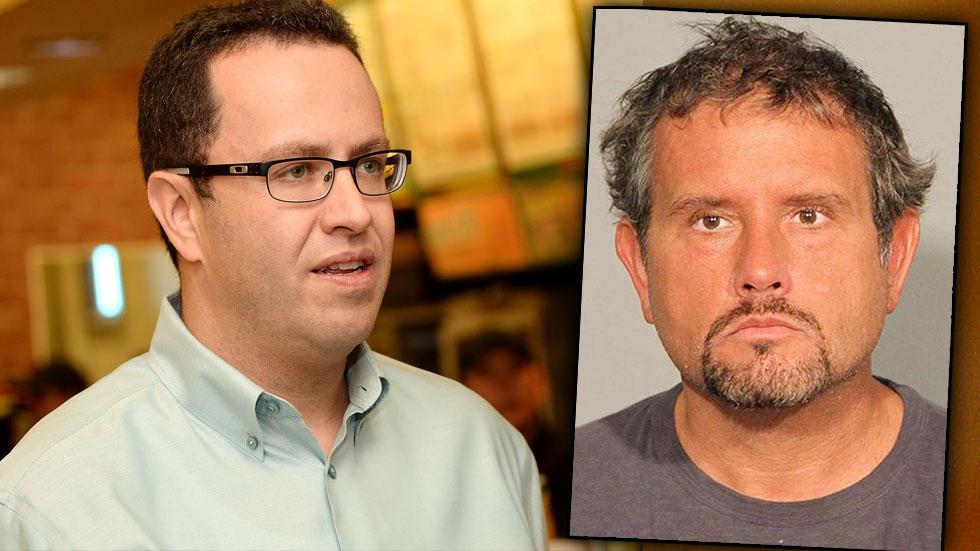 Jared Fogle's friend and ex-foundation director Russell Taylor will plead guilty to one count of child pornography and 12 child exploitation counts, authorities said Tuesday.
The 44-year Taylor, according to prosecutors in Indianapolis, will face a minimum of 15 years in custody, and a maximum sentence of 35 years with lifetime monitoring after release.
Taylor, who is currently on home arrest, is expected to formally enter his guilty plea at U.S. District Court for the Southern District of Indiana Nov. 19.
Article continues below advertisement
U.S. Attorney Josh Minkler said that "adults who sexually exploit children by producing child pornography knowingly cause vast harm to their victims and should expect appropriately strong punishment.
"Protecting those who cannot protect themselves will always be a priority of this office."
Watch the video on RadarOnline.com
Taylor will take "whatever punishment that is handed down by the court and hopes that his admission of responsibility will help the victims and his family start to heal and move on in a positive direction," his legal team told the Indianapolis Star.
They added that Taylor "also assisted the government by providing information that played a substantial role in the charges and pending convictions that are facing Mr. Fogle."
Taylor possessed more than 400 "videos of child pornography and child erotica" at his home, with some showing naked kids in a bathtub, federal officials said in their initial complaint against him.
Taylor admitted to authorities that between March 2011 and April 2015, he used clock radios with hidden cameras to spy on children in his homes, ranging in age from 9 to 16. He had also downloaded porn featuring children as young as 6-years-old, and shared much of his collection with Fogle.
As RadarOnline.com previously reported, Fogle personally selected Taylor to head his charity, The Jared Foundation, and immediately distanced himself from him after Taylor's May arrest. At the time, Fogle claimed he was "shocked" to hear the news.
A man who coached Taylor's children in a youth football league previously told WISH-TV Taylor and Fogle "were best friends," noting that Fogle occasionally accompanied Taylor to the games and gave pep talks to the team.