Pay Up! Janice Dickinson Demands Cash In Bill Cosby Rape Lawsuit – Read Her Shocking Claims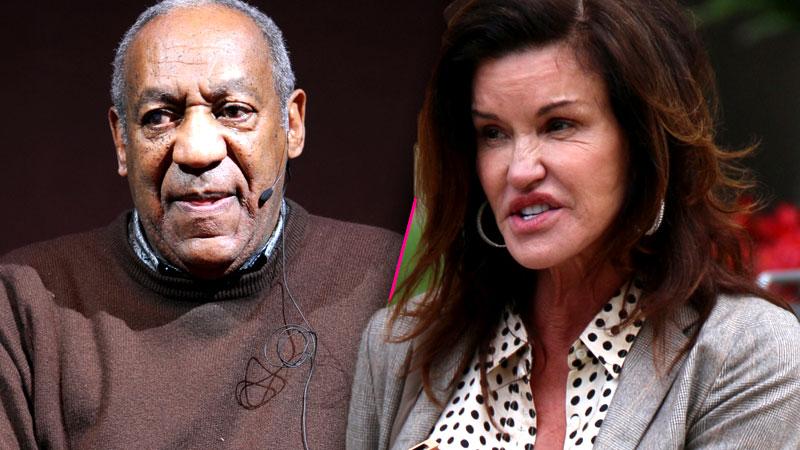 Supermodel Janice Dickinson has hit back at Bill Cosby again in her ongoing lawsuit against the disgraced television star, blasting his insurance company's attempt to get out of paying her if she wins against him in court, RadarOnline.com has exclusively learned.
AIG Property Casualty Company filed suit against Bill Cosby in federal court over the legal battle Dickinson brought against the comedian, where she claimed the comedian drugged and raped her back in 1982. She alleges that the two were in a Lake Tahoe hotel room and while unconscious he raped her without her consent. Cosby has denied her claims.
Article continues below advertisement
The model subsequently accused Cosby and his team of trashing her in the press by calling her claims "fabricated and … an outrageous defamatory lie," so she sued him for defamation and emotional distress seeking unspecified damages. The comedian has yet to respond to Dickinson's allegations in court.
However, Cosby's insurance company slapped him with a federal lawsuit recently in which they requested a court order to state that they are not liable for any damages that Dickinson may be awarded in her legal battle.
The insurance company explained that Cosby's $1 million dollar policy with them does not cover him in any lawsuit arising from sexual molestation, misconduct or abuse.
They want the judge to sign off on an order which states they are not liable to cover any damages for Cosby in the lawsuit filed by Dickinson.
On September 8, Dickinson blasted Cosby's insurance company's attempt to get out of paying her any damages she may win, the documents obtained by Radar claim.
Article continues below advertisement
"The claims asserted by Dickinson against Cosby consist only of defamation, false light and intentional infliction of emotional distress in light of certain defamatory statements made by Defendant Cosby," the documents state.
"Defendant Dickinson has not asserted claims for 'sexual misconduct,'" the documents claim.
Dickinson is demanding the court throw out the insurance company's lawsuit and order that they are liable for any money she is awarded in court, and she also wants them to hand over attorney fees for having to defend herself in this case.
What do you think about Dickinson's latest legal battle against Cosby? Sound off in the comments below.