Ex Tennis Pro James Blake Claims NYPD Used 'Unnecessary Police Force' Against Him In Mistaken Arrest At Manhattan Hotel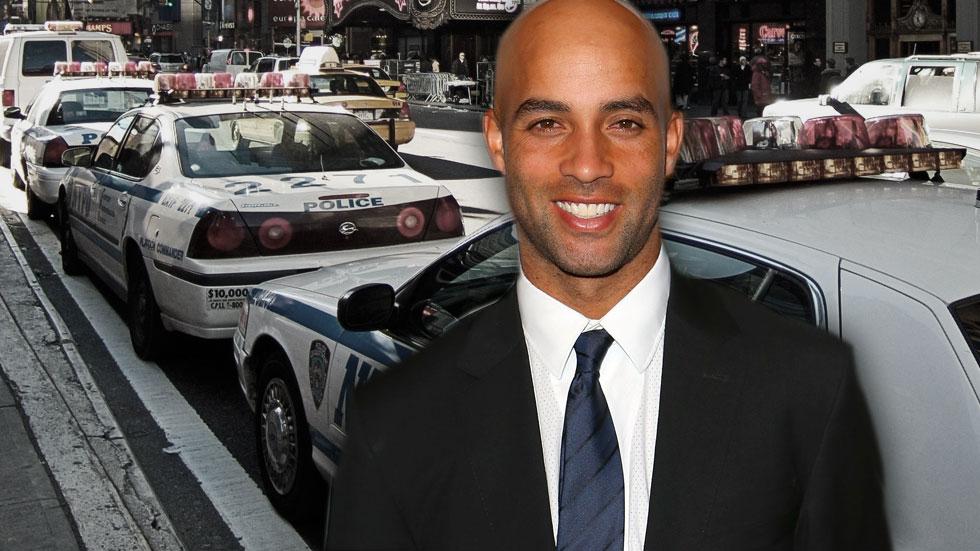 Authorities in New York City are looking into accusations from ex tennis pro James Blake, who said he was roughed up and handcuffed during a mistaken arrest Wednesday.
The sports star (who is biracial) told the New York Daily News that he was the victim of "unnecessary police force, no matter what my race is" when five white officers threw him on the pavement at Manhattan's Grand Hyatt New York and detained him for 15 minutes.
Article continues below advertisement
"In my mind, there's probably a race factor involved," the 35-year-old said, "but no matter what, there's no reason for anybody to do that to anybody."
Blake, whose elbow was cut and leg was bruised in the incident, said the experience was "definitely scary and definitely crazy."
He told the paper that the officer who initially slammed him never apologized for his behavior; and that he's expecting formal apologies from the NYPD, and appropriate punishment for the officers involved.
"I have resources to get to the bottom of this. I have a voice: But what about someone who doesn't have those resources and doesn't have a voice?" Blake told the paper. "The real problem is that I was tackled for no reason and that happens to a lot of people who don't have a media outlet to voice that to."
In response, the the New York Police Department said Thursday that internal affairs has opened a probe into what happened, and that upon a review of surveillance footage, one of the officers involved was put on modified assignment.
Article continues below advertisement
Watch The Video On RadarOnline.com
The mistaken arrest was as a result of faulty information provided by a collaborator in an investigation into cellphone fraud, according to NYPD spokesman Stephen Davis, who said that Blake "was released from police custody immediately" once he "was properly identified and found to have no connection to the investigation."
Blake, a Yonkers native and Harvard alum, "has a right to be upset," New York Police Commissioner Bill Bratton told NY1 Wednesday, saying reports of the incident struck him as "very disturbing," and a possible violation of policy.
"The nature of what he described is not what we do," Bratton said. "It's not what we're supposed to do."
One man was arrested in the incident Wednesday, and a security guard at the establishment was the first to point out who Blake was.
Blake -- whose last time on the court came during the U.S. Open two years ago -- was at the hotel as part of working for Time Warner Cable in conjunction with this year's tennis tournament.