Rest In Peace — Jackie Collins' Final Wish Revealed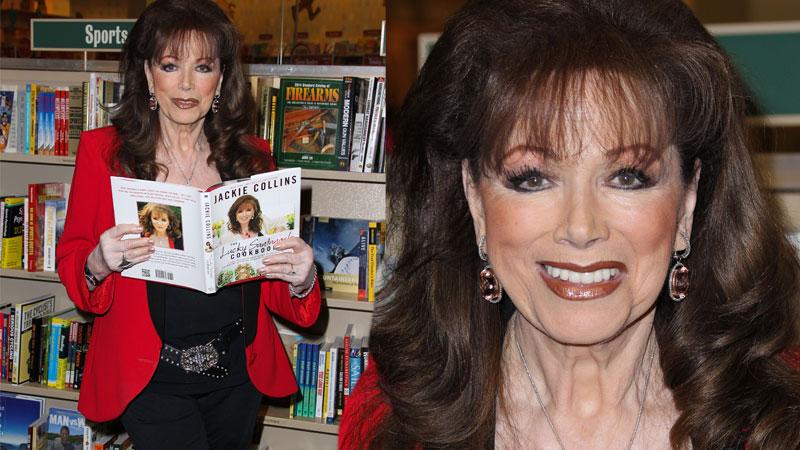 Writer Jackie Collins revealed exactly how she wanted fans to remember her after she died — and she asked for it to be etched in stone.
"I want on my gravestone, 'She gave a great deal of people a great deal of pleasure,'" revealed Collins in her last interview with People magazine.
Collins passed away at age 77 on Sept. 19 after battling breast cancer for six years, a diagnosis she hid from the public.
Article continues below advertisement
"I've written five books since the diagnosis, I've lived my life, I've traveled all over the world, I have not turned down book tours and no one has ever known until now when I feel as though I should come out with it," revealed Collins.
Collins wasn't afraid to go when her time was up. "Death is peaceful and maybe you come back as something and maybe you don't," said the Buddhist.