Can't Be Bought! Holly Madison Says Hugh Hefner Tried To Give Her $3 Million In Secret Deal -- The Disturbing Reason Why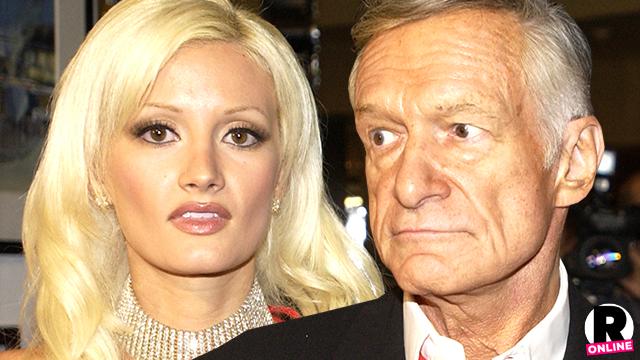 Holly Madison didn't spill every Playboy secret in her best-selling tell-all! RadarOnline.com has learned that two months after the release of her book, Down the Rabbit Hole, she's still dishing on life with Hugh Hefner -- and her latest claim is a shocker!
Hef's ex says she had a miserable time dating the Playboy founder. And when she tried to leave, she claimed, he tried to get her to stay with a hefty paycheck.
Article continues below advertisement
Madison, 35, said she found a copy of Hef's will in his bedroom and it stated that she would be given $3 million if she stayed with him.
"It was very clear to me that he'd left that out for me to see, because he was hoping it would change my mind and get me to stay," she said on Oprah Winfrey's Where Are They Now special.
"It just kinda disgusted me more than anything because all he can do is say, 'Oh, here, I'm gonna throw you some money to get you to stay.' It just grossed me out."
Madison's tell-all Down The Rabbit Hole: Curious Adventures and Cautionary Tales of a Former Playboy Bunny exposed the depths of her pain while living with Hef in the Playboy Mansion.
She explained why she broke up with her now 89-year-old boyfriend in 2008, despite his efforts to keep her there and the fame she had achieved from the relationship.
"Hef and I started hitting kind of a rocky patch when it became clear that Bridget Marquardt and Kendra Wilkinson were leaving, they were moving on to new things. I just had enough and just realized all these delusions I'd been under and that this was no longer the life for me."
Madison's most shocking claim was from the first night she met Hef, when she said he offered her a Quaalude, an allegation her former roommmate Wilkinson called "disgusting."
UPDATE:
Hefner told Radar, "Over the course of my life I've had more than my fair share of romantic relationships with wonderful women. Many moved on to live happy, healthy and productive lives and I'm pleased to say remain dear friends today. Sadly, there are a few who have chosen to rewrite history in an attempt to stay in the spotlight. I guess, as the old saying goes: You can't win 'em all!"