Help Feed Children In Need With Cuddle+Kind's Adorable Hand-Knit Dolls!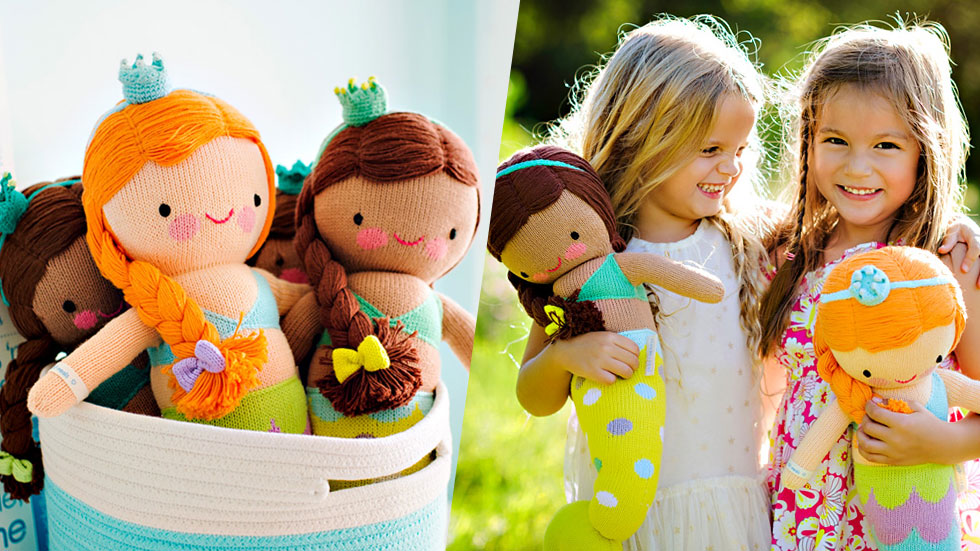 Just one doll helps feed a child in need and give your loved one a new friend!
Jennifer and Derek Woodgate are on a mission to help put an end to childhood hunger with their Indiegogo campaign, cuddle+kind.
For every handcrafted, knit doll purchase, cuddle+kind will provide 10 meals to children in North America and around the world through their giving partners, the World Food Program USA and Children's Hunger Fund.
Article continues below advertisement
The parents of three were inspired to make a difference when they watched a moving documentary that brought awareness to childhood hunger.
Not only are the soft and cuddly dolls perfect for children, but also they're non-toxic and knitted with all-natural cotton! Do-gooders could choose from nine dolls complete with their own name, personality and birth date. The dolls, which are made by Peruvian artisans, range from mermaids to bunnies.