No R-E-S-P-E-C-T! Halle Berry Hurt By Aretha Franklin Jibe About Her Age & Losing Biopic Movie Role To Jennifer Hudson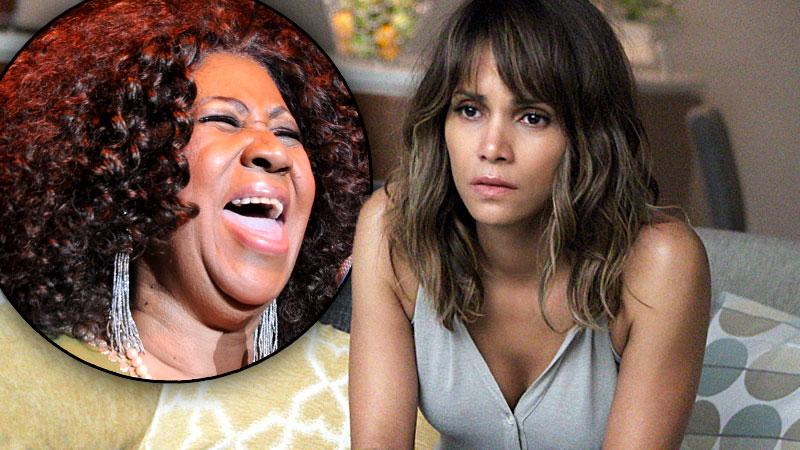 Halle Berry is allegedly fuming over the lack of R-E-S-P-E-C-T she's getting from the "Queen of Soul," Aretha Franklin! According to a new report, the Oscar winner, 49, is furious about being passed over for the starring role in a biopic about the singer.
"Halle is heartsick," an insider revealed exclusively to The National ENQUIRER.
For some time, the 73-year-old Franklin wooed Berry for the project – even gushing, "Halle Berry is my pick," to Wendy Williams.
Article continues below advertisement
But Berry has since been dropped for American Idol alum Jennifer Hudson, 34, who's set to sign on as Franklin in the flick being fast-tracked by the producers of Straight Outta Compton.
"When Halle heard Jennifer is on the inside track for the role, she called Aretha to read her the riot act," said the source.
"But Aretha wouldn't take Halle's calls!" the source claimed. "She had someone reply, saying casting Jennifer is just a sound business decision."
Berry – who nabbed a Best Actress Oscar for Monster's Ball and portrayed singer Dorothy Dandridge in an HBO movie – welcomed Franklin into her home and counted her as a trusted friend, claimed the source. "
Now, "Halle feels duped. It's not her fault producers and Aretha dragged their feet for years!" the source added.
"Halle is holding a massive grudge. She says she'll never speak to Aretha again!"
Franklin, however, told The ENQUIRER there's no truth to bad blood between the two, adding: "Halle and I appreciate each other. She was just on the front row of my Los Angeles concert at the Microsoft Theater!"
Do you think Jennifer is a better choice than Halle to play Aretha? Sound off in the comments below.