Calling It Off? Gretchen Rossi & Slade Smiley's Wedding Delayed AGAIN -- Secret Reason Revealed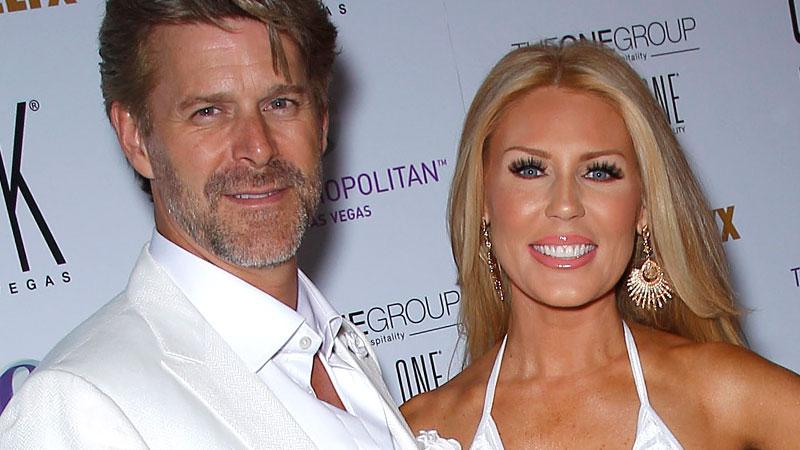 Will Real Housewives of Orange County stars Gretchen Rossi and Slade Smiley ever walk down the aisle? Their last planned date of May 23rd recently fell through, and now a source very close to the 36-year-old blonde beauty tells RadarOnline.com exclusively that their nuptials have been delayed yet again!
The couple got engaged in 2013 but still seem no closer to saying I do.
Nevertheless, "They are definitely still getting married and are very much in love," the source says. "Why else would they do Marriage Bootcamp together?'
Article continues below advertisement
"The reason that the wedding has been postponed so many times is not because they have doubts that they are meant to be together, but because they are both working on a lot of projects right now."
"Gretchen just launched a purse line and she and Slade are pitching several different ideas to various networks for projects that have them both on camera and behind-the-scenes," says the source.
Indeed, when OK! magazine caught up with Rossi this past June, she claimed that RHOC wanted her back and said, "At this point I have a lot of great projects going on in my life and I'm excited about moving on to the next thing."
The friend adds, "They want to get all of this stuff ironed out before entering into a marriage, but the wedding is inevitably happening."
"Lately they have been getting a lot of pressure from their close friends to do it already. Gretchen cannot wait to be Slade's wife and, when the time is right, they will have their huge lavish wedding," the insider tells Radar.
"This is what they both want."
Do you think that Gretchen Rossi and Slade Smiley will make it down the aisle? Tell us your thoughts in the comments below.