Man Disembowels Lover After She Calls Out Ex-Husband's Name During Sex –– WARNING: Shocking Story Contains Graphic Details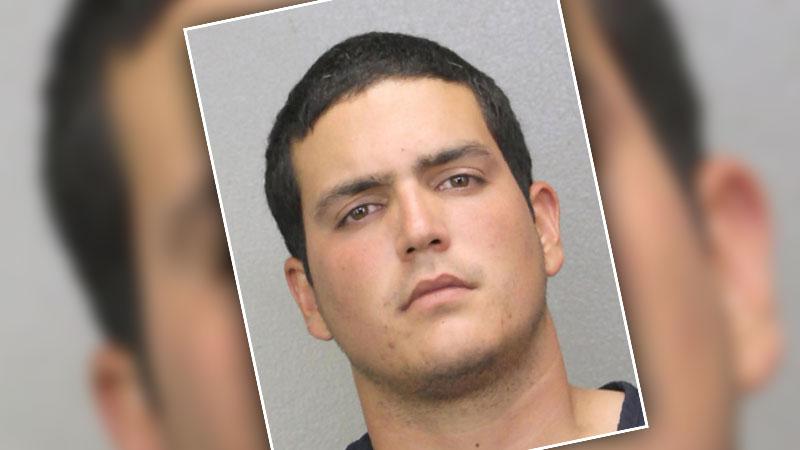 WARNING: Story Contains Graphic Details
A 24-year-old man named confessed to authorities that he disemboweled his girlfriend in a jealous rage after she called her ex-husband's name out while they had sex Sunday.
In a series of shocking and graphic confessions, Sunrise, Fla. native Fidel Lopez -- who's charged with first-degree murder in the shocking death of live-in lover Maria Nemeth -- told police that he was drunk on Tequila when he heard her utter her ex's name, and turned into a "monster," breaking a glass door, pulling another off its hinges and smashing up holes into walls.
Article continues below advertisement
Police said that Lopez then defaced Nemeth sexually with objects including a beer bottle and a flat iron, eventually sticking both fists, and then his arm into her body up to the elbow. He used his hand to dislodge her intestines, investigators said.
Watch the video on RadarOnline.com
After an unsuccessful attempt to bring her to her senses by splashing her face with water, Lopez notified 911 operators at 3:39 a.m. Sunday that Nemeth was having difficulty breathing, the Sun-Sentinel reported.
Police arrived to a macabre scene in which Lopez wept next to Nemeth's naked, dead body, while the inside of the house was scattered with blood stains and internal body parts.
A bottle of 1800 Tequila was recovered from the crime scene, authorities said. He initially said that the death was result of rough sex, later admitting to the horrific series of acts when before a judge.