Oops! El Chapo's Son Slips, Reveals Fugitive Dad's Possible Location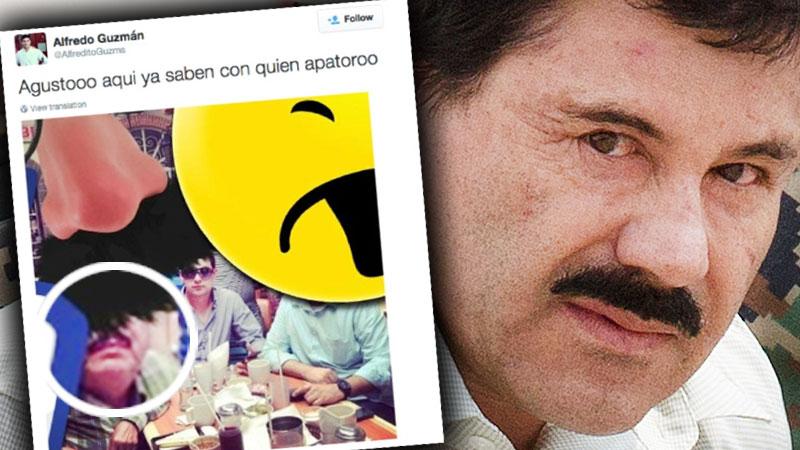 Drug kingpin El Chapo has been at large since July 11 when authorities discovered that he had escaped from his Mexican prison cell -- but could his son's recent Twitter post reveal where the fugitive is hiding?
Alfredo Guzman posted a festive photo to his Twitter account with a Spanish caption that translates to, "Satisfied here, you already know with whom." The photo has several emojis strategically blocking the faces of the guest in question, yet viewers can distinctly make out what appears to be El Chapo's trademark mustache and chin.
Article continues below advertisement
The tweet is tagged with the location "Costa Rica" although it remains unclear whether that refers to the country or to the Mexican city. Also unclear is whether the tweet was an accidentally slip-up or an intentional diversion for authorities.
The photo has captured a lot of attention, both from social media followers and from law enforcement. "Yes, we are aware of the photo. It's a few days old now," Daniel Lee, a spokesperson for the Mexican Attorney General's Office told CNN without giving further comment.