Duggar Nightmare! Josiah's Ex-Girlfriend Marjorie Jackson Begins Blogging-- Will She Tell-All About The Family's Shameful Sex Scandals?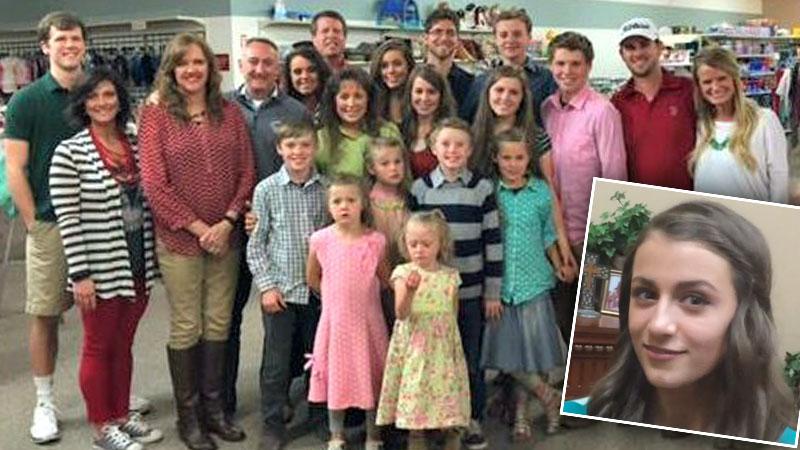 The Duggars are keeping mum about oldest son Josh's latest sex scandal that landed him in rehab— but one former family member could expose even more sordid secrets.
Josiah Duggar's ex-girlfriend Marjorie Jackson, who as RadarOnline.com first reported, split from Jim Bob and Michelle's 18-year-old son after news broke of Josh's molestation allegations, is revamping her popular blog after a long hiatus.
Article continues below advertisement
"I haven't forgotten about the blog! And yes, the new blog design I hinted about is STILL coming!" wrote the 17-year-old Christian author, who published a Bible study guide in late 2013. "Don't forget to share and tell your friends!"
She then ended with a quote from the late Corrie ten Boom, a Christian icon who helped many Jewish people escape the Nazis in the Netherlands.
"Trying to do the Lord's work in your own strength is the most confusing, exhausting and tedious of all work," she said. "But when you are filled with the Holy Spirit, then the ministry of Jesus just flows out of you."
MORE ON:
19 Kids and Counting
Back in July, she also promised fans she would begin writing again.
"Stay tuned for more posts in the future," she claimed. "Never tire in doing what is right!"
For Marjorie, doing right was leaving her boyfriend of a few months following the bombshell reveal that police had interviewed a teen Josh, his parents and his sisters about his alleged secret habit of molesting young girls.
So far, she hasn't said a word about the breakup. But Josiah seemed bitter, deleting all photos of the pretty brunette from his Instagram account.
Do you think Marjorie will spill new Duggar family secrets? Sound off in the comments.