Cuddle+Kind's Hand-Knit Dolls Have Provided Over 20K Meals To Children In Need In Only Five Days!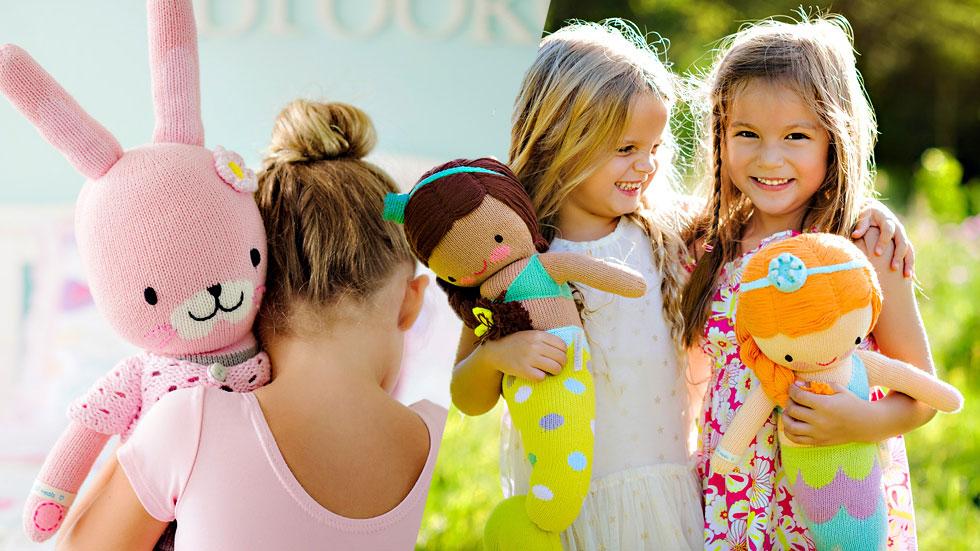 Cuddle+kind is already helping feed children in need – and it has only been five days!
Jennifer and Derek Woodgate's mission to help end childhood hunger with their Indiegogo campaign has provided over 20,000 meals to children in North America since its launch.
"We are so over the moon with all of the wonderful feedback and support our cuddle+kind dolls are receiving," Jennifer said in a statement. "All of your contributions, shares and likes are helping us make this dream happen. Please keep on sharing!"
Article continues below advertisement
The campaign, which was inspired when the parents of three watched a documentary on childhood hunger, provides 10 meals to children in need with just one purchase of their handcrafted knit dolls.
The dolls range from deer to cats, and are the perfect present for newborns, baby showers and more!
While the Woodgate family has already made a drastic difference, they still need your generosity to help feed their goal of one million children.