Chris Brown Denies He No-Showed Atlanta Event Because Gay Men Would Be There –– Singer Claims He 'Wasn't Booked' For LGBT Event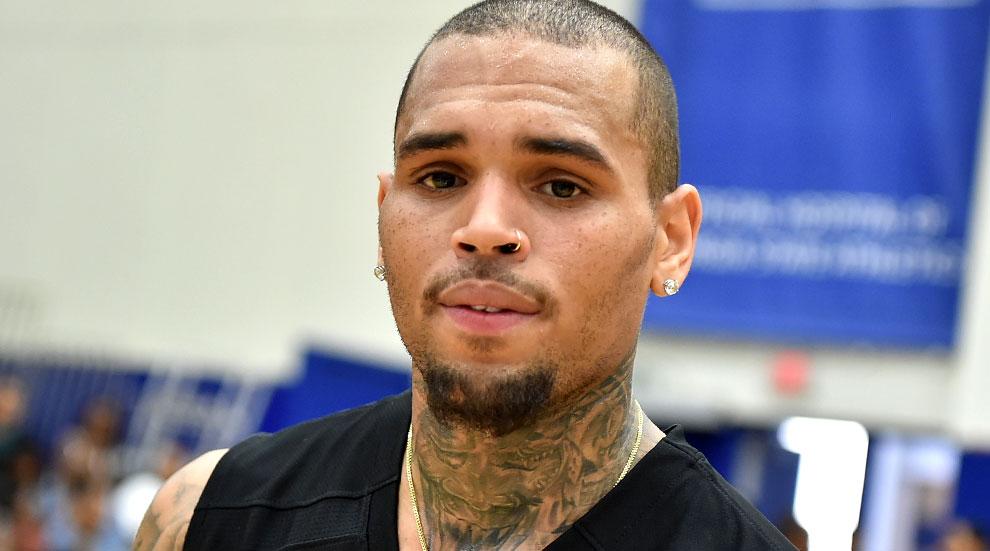 Chris Brown denied he backed out on an appearance at an Atlanta Black Gay Pride event because there would be gay men there, saying he "honestly wasn't booked for the show."
According to a LGBT paper called Georgia Voice, the Grammy-winner was slated on Saturday to show up at the Georgia Freight Depot, where a lesbian-owned company called Traxx Girls advertised his presence at what they said would be the "biggest girl party in the country, with over 4,000 women in attendance."
Article continues below advertisement
But Brown, the paper reported, balked when he found out that a percentage of the crown would be composed of gay men.
Traxx Girls founder Melissa Scott said she was confused at why the "With You" singer took the booking -- he was supposed to introduce Teyana Taylor at the event -- in the first place.
"I'm completely baffled," she said. "You know it's gay pride. You knew you agreed when you sent the contract in and took the money.
"I think it's unfortunate for mainstream artists to take people's money with the complete prior knowledge of knowing what the event is and being very clear about what the event is about."
Brown's team texted her well into the event asking them to remove a promotional picture they were using because the singer appeared "feminine" in the shot, Scott told the paper.
Brown on Twitter Monday steadfastly denied that he was scheduled to appear, or that he harbored any homophobic feelings.
"I wasn't aware or informed of a show I supposedly cancelled," the "Forever" singer tweeted. "I have nothing but love and respect for the LGBT COMMUNITY. The show was never confirmed by any of my people. So I apologize if the fans wanted me there. I honestly wasn't booked for the show.
"Hopefully in the future we can do it right. Much love LGBT."
Brown was replaced by rapper Fetty Wap.