Grandma Caitlyn's Bundle Of Joy! First Look At Jenner's Granddaughter Eva James –– Brandon & Leah Are Proud Parents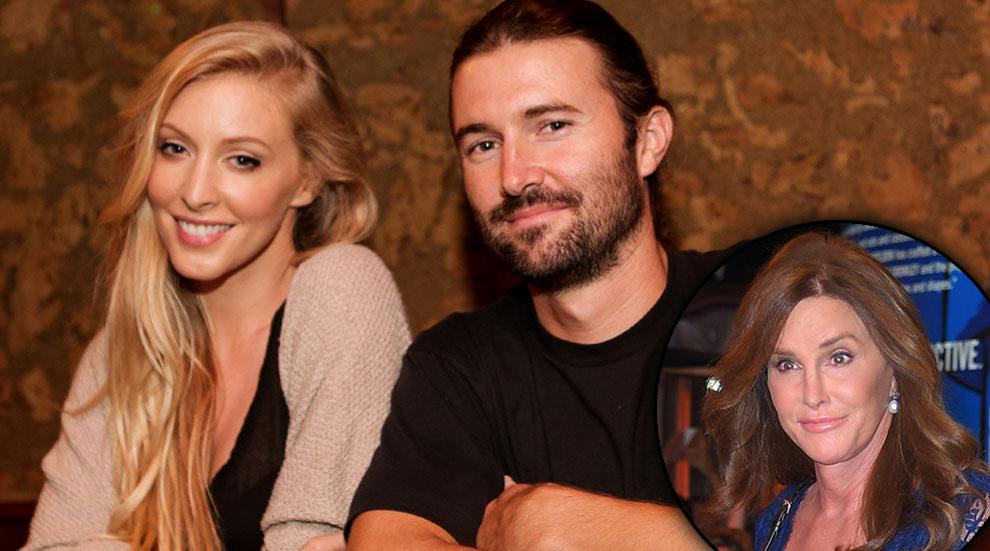 Caitlyn Jenner's a proud grandmother to an adorable baby girl named Eva James, as her son Brandon's wife Leah gave fans a first look at the precious infant Wednesday.
Leah, 32, posted on Instagram an image cuddling with the 9-week-old tot, writing, "It's an honor, little one," with the adorable infant bundled in a blanked with apple patterns on it.
https://instagram.com/p/7-_u6sx5HR/?taken-by=leah_jenner
Article continues below advertisement
Following the baby's July 22 birth, the new mom wrote on her social media page that she was "so grateful for every second of" her pregnancy and the resulting childbirth, calling it both "the most profoundly beautiful time in my life," and also emotionally, spiritually and physically challenging too
https://instagram.com/p/5m9MlJR5Gi/?taken-by=leah_jenner
"On Wednesday, July 22nd I became a Mom," Leah, who's been married to Brandon for 11 years, shared on Instagram. "It has without a doubt been but …and I am so grateful for every second of it. Brandon and I are taking care of our healthy, little baby girl, Eva James Jenner."
The 65-year-old's transition from male-to-female earlier this year has made for some family adjustments, as prior to their summer split, Scott Disick and Kourtney Kardashian strategized the best way to communicate the news about their grandparent to their young children Mason, 5, and Penelope, 3, insiders told Radar.
"Scott wanted to talk to Caitlyn to discuss how they were going to present her to the children" as he and Kourtney didn't want the "very inquisitive" Mason "to find out from other kids or from seeing it on TV, but in meeting her face-to-face, and understanding that their grandpa is now Caitlyn," sources told Radar.