Better Late Than Never! Burt Reynolds Settles 22-Year Divorce Debt To Ex Loni Anderson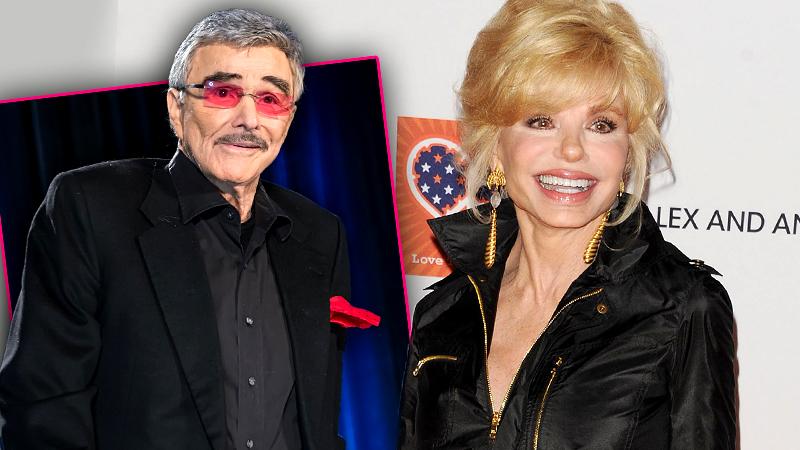 Burt Reynolds has finally settled a 22-year-old tab in his 1993 divorce from WKRP in Cincinnati star Loni Anderson.
Anderson, 70, said in court docs filed in Florida that that Reynolds, 79, had made good on the outstanding sum, which was more than $154,000, according to online reports, after she dragged Evening Shade actor into litigation over the long-overdue sum.
The 80s superstars were married for five years, and broke up in vicious public fashion, with Reynolds claiming that Anderson was unfaithful and a bad mother, while she claimed that the Deliverance actor had abused her.
Article continues below advertisement
Two years after the split, in 1995, Anderson told the San Francisco Chronicle that collecting payments from Reynolds made for "a very difficult situation.
"Sometimes he'll go for months without paying and sometimes it is all regular," the blonde beauty said in the 20-her-old interview. "I think it depends on if he is working."
Anderson told Entertainment Tonight last year that she's on better terms with the Smokey and the Bandit star these days.
Watch the video on RadarOnline.com
"You just need a break after a breakup ... if it's a messy divorce, then you need a break and you go back and you go, 'Well there wasn't 12 terrible years. There was just that end,'" she said. "So you go back and start thinking, 'Oh, I remember that! Oh, we laughed so hard! Oh, that was so fun!'"