Breast Implants? Doctor Weighs In On Jessica Simpson's New Boobs -- Are They Real Or Really Fake?!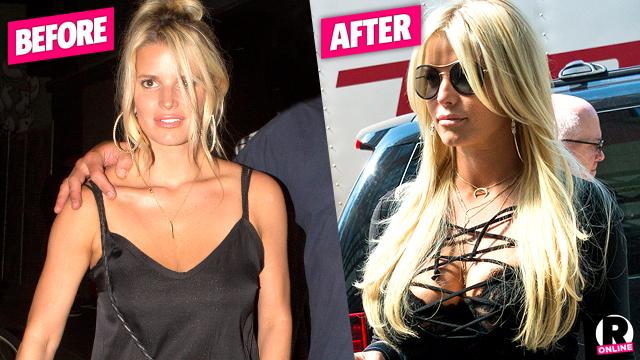 Jessica Simpson has undergone an impressive body transformation since giving birth to her children, but as of late she seems to have gotten larger -- in her chest! Now, doctors are weighing in to answer the question fans having been asking: has Simpson gone under the knife?
Back in August 2014, Simpson's small bust matched the rest of her petite frame, but now, at 5 foot 3 and a reported 110lbs, the 35-year-old can barely keep her breasts in her blouse! "Jessica has clearly had a significant breast augmentation," said board-certified plastic surgeon Dr. Brian Glatt, who has not treated the singer-turned-fashion mogul. But while doctors surmise that Simpson is now toting a pair of 38 DD's, she may not have stopped at simple implants, as the expert says she also had her breasts sculpted! "She has likely also had a breast lift," Glatt told RadarOnline.com.
Article continues below advertisement