Stars At War: Snarky Blake Lively Explains 'Bad Blood' Diss At Taylor Swift –– Claims She Wasn't 'Throwin Shade' At Superstar Singer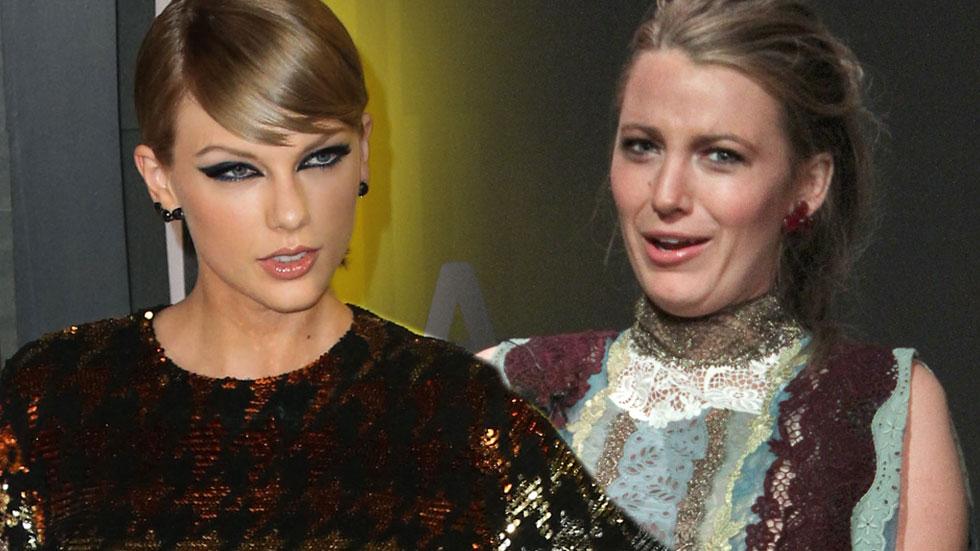 Blake Lively sarcastically denied she was taking a shot at Taylor Swift with a recent L'Oreal ad, going as far as to say she wants to marry the Grammy-winning singer.
The controversy flared over a celeb-heavy ad for the brand's Color Riche line, in which the gorgeous Lively made an off-hand reference to the A-list lineup of celebs Swift put in her "Bad Blood" video. In the L'Oreal shot -- which included huge names such as John Legend, Eva Longoria, Amber Heard, Julianne Moore and Swift bestie Karlie Kloss -- Lively joked that "this WASN'T a video shoot for John Legend's cover of Bad Blood."
Article continues below advertisement
https://instagram.com/p/7bgALdiGl5/
But after receiving feedback that the remark might have been seen as a dig at mega-star Swift, the 28-year-old Age of Adaline star took to Instagram, writing, "Umm whoever thought I was throwin shade clearly doesn't know I have a 'Taylor Swift Please Be My Wife Voo Doo Doll.'"
The Savages stunner also included an image of Swift posing with some of her relatives.
https://instagram.com/p/7jry6lR4Kr/?taken-by=blakelively
"Look how rad she is here making my niece Heather feel like a rock star. Love my Canadian family almost as much as I love Taylor Lively. I mean Swift. Ok, FIIINE we can hyphenate our last names. Xo Blake Swift-Lively 4eva."
Readers, are you satisfied with Lively's explanation over the dig? Let us know in comments.