A Warning! Blac Chyna's Message To Kylie Jenner: Get A Prenup! Or Be Tyga's Next Meal!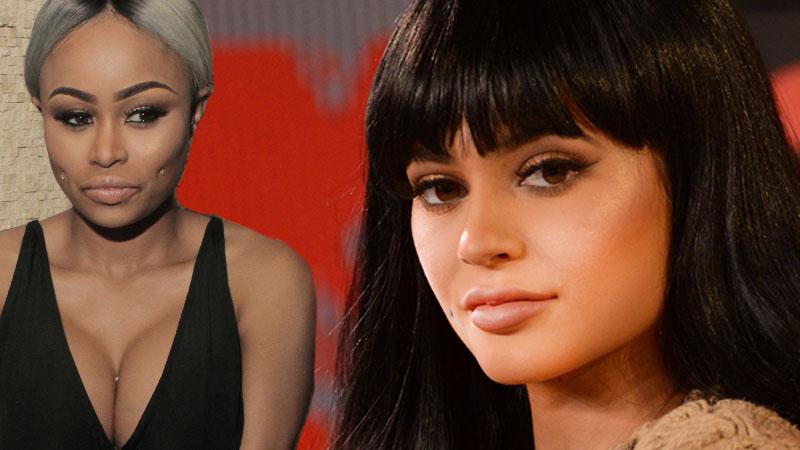 Amid the ongoing feud between Tyga and Blac Chyna, the baby mama has a bit of advice for 18-year-old Kylie Jenner -- get a prenup!
Chyna delivered the tip by way of a not-so-subtle Instagram video in which she lip-syncs to Drake's Meek Mill diss track Back To Back. In the selected excerpt, she smirks as she she says, "Shout out to my boss b*tches wifing expletive. Make sure you hit him with the prenup."
Article continues below advertisement
https://instagram.com/p/7THToBRvv1/?taken-by=blacchyna
This post is the latest move following months of back and forth insults from each camp. Late last week, RadarOnline.com reported that the financially strapped rapper had leased -- not bought -- the Lamborghini that he had gifted Jenner for her birthday, and whats more, he had done so in her name. This is after Jenner reportedly paid the rapper's rent, and has been enlisting the help of her mother to get Tyga's career back on track after a disappointing album release.
In response to reports that he is broke, Tyga took to social media to boast about his cars and to diss the mother of his child for driving an Audi -- despite the fact that he had driven one himself. Meanwhile, Jenner has launched an anti-bullying campaign, which fans have called self-serving and disingenuous.
Do you think that Jenner should get a prenup before heading down the aisle with Tyga? Let us know in the comments section below!