Outrageous Allegations In New Tell-All Book: Did Evil Bill Cosby Have His Son Murdered To Hide Sex Crimes?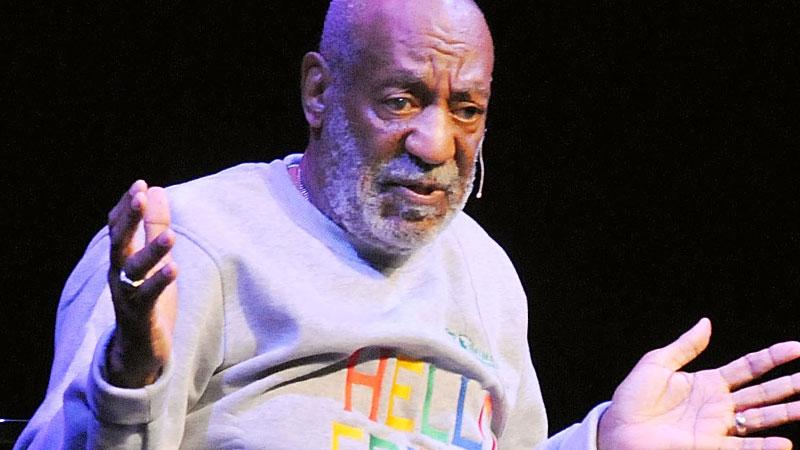 Bill Cosby had his only son murdered after the boy threatened to reveal disgusting details of the comic's sordid sex life! That's the shocking claim in an explosive book manuscript exclusively obtained by The National ENQUIRER. The tell-all, titled Cosby's Love Child, was written by Jewel Star, the aunt of Cosby's illegitimate daughter Autumn Jackson.
While Cosby stares down potential rape and drug charges or serial sex crimes against young women, he's now faced with a truly outrageous allegation:
Article continues below advertisement
The evil schemer ordered his own son gunned down to prevent the unmasking of Cosby's love child, a young woman who believes she was also targeted by assassins!
According to the book, Autumn told Jewel, "Cosby might have had Ennis murdered because he had found out about me!"
Ennis Cosby, 27, was shot and killed Jan. 16, 1997, in what was believed to be a robbery attempt. Police arrested Mikhail Markhasev, a Ukrainian immigrant with possible mafia connections, only after The ENQUIRER posted a $100,000 reward for information leading to the killer's arrest.
Two days after Ennis was found dead, Autumn was arrested for trying to extort $40 million from the comic in exchange for a promise not to go public with his paternity. Also arrested were Jose "Yosi" Medina, the alleged mastermind of the extortion plot, and another Russian named Boris Saban.
During the following days, Jewel asked Autumn if she knew anything about Ennis' murder and if the cases were somehow connected.
Article continues below advertisement
Autumn told her: "After hearing the reports about Ennis, we saw a strange car in the parking lot below Yosi's room. Yosi said Cosby had sent an assassin after me, because I was about to tell my story. I was scared for my life!"
"Yosi told us there were hitmen in the car below just waiting for me to come outside," continued Autumn. "A man knocked on the door, and we all freaked out. He said he was from room service, but we knew he wasn't. We wouldn't open the door."
Jewel's book questions who ordered Markhasev to kill Ennis and how that slaying was linked to the foiled extortion plot.
Cosby, 78, has admitted to having sex with Autumn's mother, Shawn Upshaw, and paying both Autumn and Shawn more than $100,000 over 20 years.