The Original 'RHONY' Feud Explodes! Bethenny Frankel Finally Reveals The Reasons For Her Rift With Jill Zarin -- And Calls Her A Hog!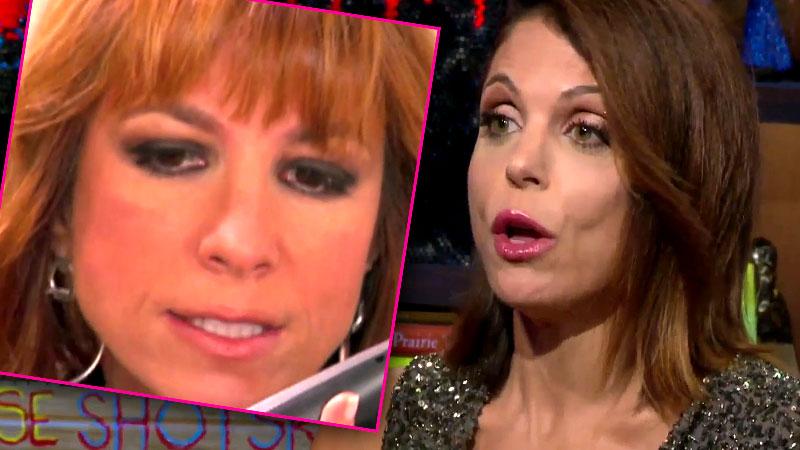 Frenemies to the end! Any doubts that lingering tensions between Bethenny Frankel and Jill Zarin have eased over time were shot down when the SkinnyGirl mogul opened up to Andy Cohen about the feud in a new interview -- and compared her former BFF to a hog!
A preview clip of Cohen interviewing Frankel about the Real Housewives of New York City's 100th episode special reveals there is no love lost between Frankel and Zarin.
Article continues below advertisement
Zarin and Frankel had been best friends prior to the show, but by Season Three, the relationship had run it's course, with the two beginning a bitter feud.
Frankel revealed to Cohen, "I remember there was a turning point ... I was hosting the Today show. When I got there, the first thing that was told to me by the producers was Jill called her and she lost her mind. 'Why not me? I'm better than her.'"
Frankel was then invited to appear on other entertainment shows in Los Angeles, which also irked Zarin, she said.
"Listen, I'm not in a girl band," Frankel joked.
Then came the infamous phone call in Season Three in which Zarin tore into Frankel for not calling her husband Bobby after a medical procedure.
The failed talk show host recalled, "It was like, 'Whoa, this is one cunning b**ch. She's waiting to be on camera to come at me with things and make America hate me!' It was really clear that she wanted people to hate me."
Article continues below advertisement
After Frankel left RHONY in Season Three for her own spin-off show on Bravo, and the launch of her wildly successful SkinnyGirl cocktail brand, Zarin only remained a part of the cast for one more season.
Frankel boasted, "It must be very difficult for her that she can say she's responsible for putting me on the show and people say I'm the most successful Housewife in history and she would've been on the ride with me. You know, pigs get fat and hogs get slaughtered and that's how it goes!"
Zarin won't appear on the RHONY special which will air on September 17, and didn't immediately respond to Radar's request for comment.
WATCH THE CLIP: