Vicki Gunvalson Accused Of Not Defending Shannon Beador Against Meghan's Attacks, PLUS Will She Trust Tamra Again?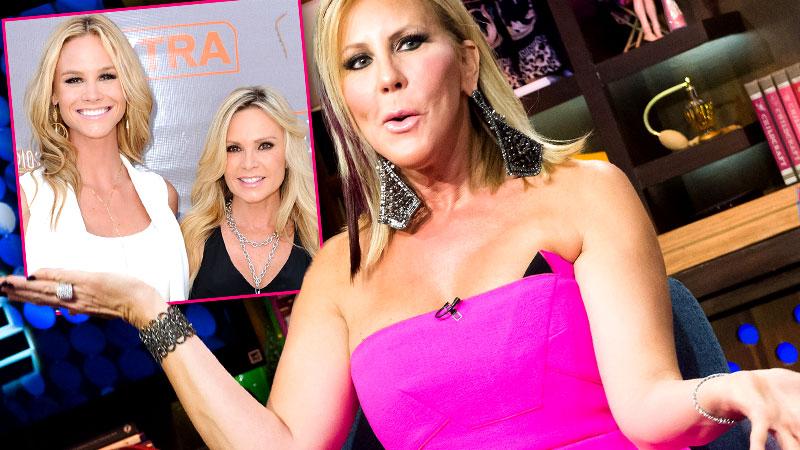 Vicki Gunvalson claims to be good friends with fellow Real Housewives of Orange County cast mate Shannon Beador, but now, fans are demanding to know why she doesn't step in to defend Beador from attacks by new Housewife, Meghan King Edmonds!
On Tuesday's episode of Watch What Happens Live, Gunvalson responded to the question by saying, "Meghan is overwhelming… She's always going after somebody. I actually have defended Shannon with Meghan, you just may not have seen it."
Article continues below advertisement
When asked why she always butts heads with new cast members, she said, "They bug me… Not Shannon, though." Gunvalson described how Beador's energy was a match for her own. As RadarOnline.com has reported, Beador and Gunvalson have spent a good deal of quality time together, with Gunvalson lending a shoulder to cry on during her husband's affair. "This new 'thing' that came on is a bit of a challenge," she said of Edmonds. "Meghan is my daughter's age – I think she should respect her elders… They casted wrong when they casted Meghan," she said in front of a shocked Andy Cohen.
Meanwhile, when asked if she could ever trust Tamra Barney again after being called a liar at last year's reunion, she said yes! "You know what, friendships go through really icky rough times, and I think that through eight years of us filming together and living near each other and having grandbabies together – I mean, it's like family."