Vicki Gunvalson & Brooks Ayers' Relationship Contract Revealed -- Who Gets What Post-Split?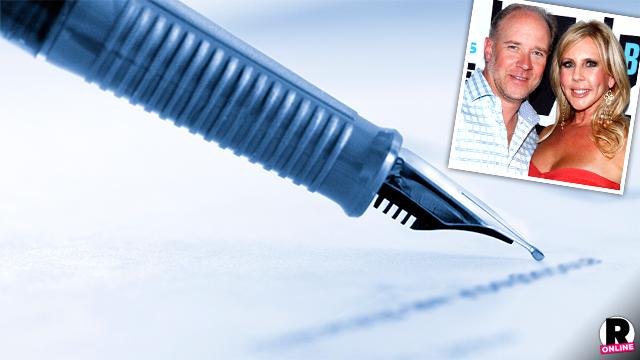 Some Hollywood stars protect their wealth from breakups with a pre-nup, but Real Housewives of Orange County star Vicki Gunvalson went even further to keep her assets secure. RadarOnline.com has exclusively learned that Gunvalson and boyfriend Brooks Ayers signed a contract when he moved into her home, and now that they've split, it's laying down the law!
"Vicki and Brooks has a renter's agreement that was simply an agreement that said any rent paid by Brooks did not count as equity on Vicki's house," a source tells RadarOnline.com.
Article continues below advertisement
The home – a palatial Mediterranean style abode overlooking the ocean in Dana Point, Calif. – was redesigned by the self-made millionaire following her 2014 divorce from her ex-husband, Donn.
According to the insider, "It was only a contract that they had with each other and Vicki continues to own the house completely. It was just a simple renter's agreement… nothing more, nothing less."
As RadarOnline.com previously reported, following Gunvalson, 53, and Ayers' joint statement on August 16 that announced their "amicable" split, Ayers went back to his home state of Mississippi.
Although the details are still unclear on whether or not he will reside there permanently, the source says, "Brooks is completely out of Vicki's house and has taken his belongings with him."
"Brooks' main priority right now has to be his recovery and beating his cancer. Everything else will have to come second but while he is doing this he wants to completely step out of the spotlight."
Do you think that Vicki Gunvalson should start dating again soon? Tell us your thoughts in the comments below.