Shooting Suspect Vester Flanagan Turns Gun On Himself After On-Air Killing Of TV Reporter & Cameraman –– Latest Details In Tragic Killings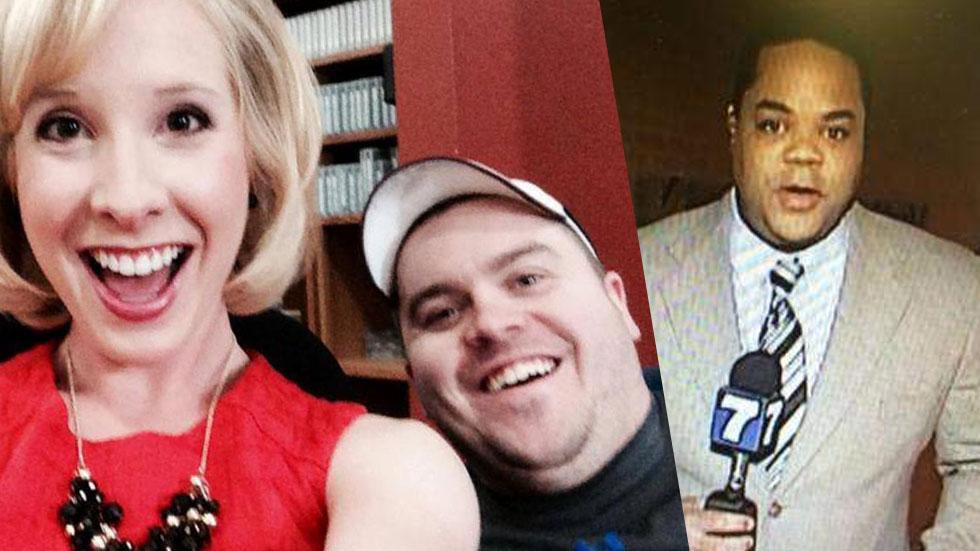 RadarOnline.com has all the breaking developments in the on-air fatal shootings of two TV journalists in Virginia, and the suspect in the double-killing.
The Suspect
Vester Lee Flanagan II, a 41-year-old Roanoke, Virginia native, has been identified as the suspected shooter of three people during a live broadcast on WDBJ-TV Wednesday, the Augusta County Sheriff's Office's Becky Coyner told the AP. Authorities believe Flanagan shot and killed reporter Alison Parker, 24, and cameraman Adam Ward, 27; and injured businesswoman Vicki Gardner, during the filming of a feature segment from Moneta, Virginia's Bridgewater Plaza. Flanagan, who appeared onscreen under the name "Bryce Williams," was described as a 6-foot-3, 250-lb. African American male. He had been fired from the station two years ago under bad circumstances.
Article continues below advertisement
The Manhunt
Flanagan reportedly shot himself when confronted by law enforcement at the Bedford County-Franklin County line on I-66, police said. He was still alive as of Wednesday afternoon, CNN reported.
Telegraphed Killings To ABC News
ABC News reported that someone identifying themselves as Bryce Williams sent "a 23-page fax" to the newsroom overnight between Tuesday and Wednesday, which they forwarded to authorities.
Watch the video on RadarOnline.com
More On The Victims
Ward was an alum of Virginia Polytechnic Institute and State University who had been working at the station for four years. Parker, a Martinsville, Virginia native, had graduated from James Madison University, and had detailed her love of kayaking, animals and community theater on her Facebook page.