WARNING Graphic Footage! TV News Shooter Filmed Killing & Tweeted The Video -- Watch The Clip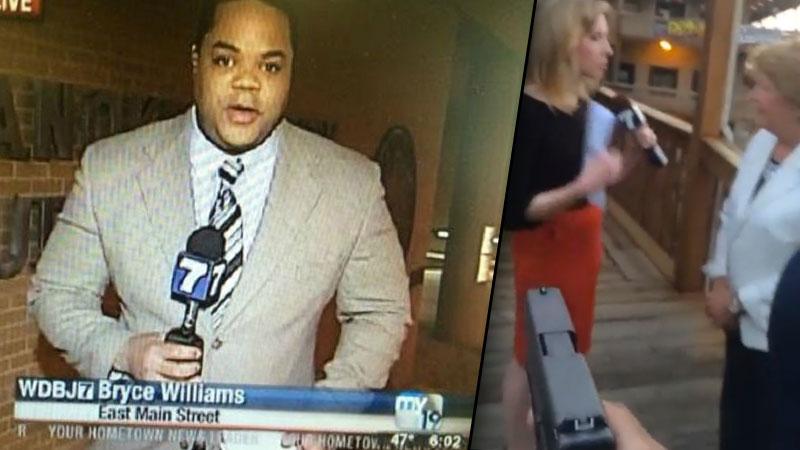 Vester Flanagan, the suspect in the on-air fatal double-shootings of two TV journalists in Virginia, recorded the deadly shooting and posted it on his social media accounts.
Flanagan posted the clips of this shootings of WDBJ-TV reporter Alison Parker, 24, and cameraman Adam Ward, 27, under his on-air name Bryce Williams, to Facebook, where copies had been deleted early Wednesday.
Flanagan, a 41-year-old Roanoke, Virginia native, reportedly tweeted that Ward had reported him to the station's human resources dept. after working with him "one time;" and that Parker "made racist comments" and an "EEOC report" was filed. Flanagan had been fired from the station two years ago under bad circumstances.
Article continues below advertisement
In the clip, Flanagan is seen pointing his firearm at Parker before pulling the trigger, lurking with his weapon visible before firing the deadly shots.
RadarOnline.com has decided to repost Flanagan's clips to illustrate the senseless nature of gun violence.
WARNING: CLIPS ARE GRAPHIC & EXPLICIT
As RadarOnline.com previously reported, Flanagan shot himself when confronted by law enforcement on the Bedford County-Franklin County line on I-66, officials said, and was still alive as of Wednesday afternoon.
Parker's family released a statement to ET, saying, "This is senseless and our family is crushed."
Her boyfriend Chris Hurst, who also worked at the station, tweeted: "We were together almost nine months. It was the best nine months of our lives. We wanted to get married.We just celebrated her 24th birthday.
"She was the most radiant woman I ever met. And for some reason she loved me back. She loved her family, her parents and her brother."