Tim Draper Explains How ABC Family's New Series 'Startup U' Will Inspire More Hero Entrepreneurs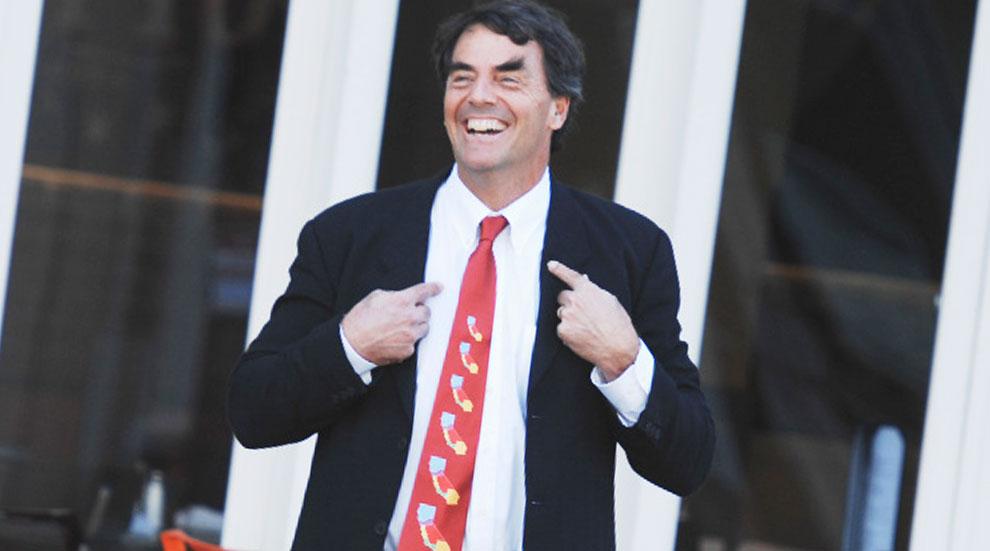 Venture Capitalist Tim Draper is here to save the day by providing students of Draper University the skills they need to become hero entrepreneurs!
On ABC Family's new series Startup U, 10 young adults are taking a seven-week program at Draper's school to help them launch and run successful startup companies through thought-provoking lessons and challenges.
Draper revealed to RadarOnline.com why he launched the program, the unique businesses viewers will see on the show and more!
Article continues below advertisement
Tell us about the show Startup U.
Tim Draper: It is a terrific new concept. It is set up as a documentary series about Draper University and some of the students who are going through our hero-training experience. We believe it may get more young people interested in entrepreneurship.
Why did you decide to launch Draper University?
TD: The world needs more heroes, and we took it upon ourselves to train about 200 per year. With all these heroes, we may be able to colonize Mars, establish world peace, innovate in education, health care, finance, government, agriculture and more. Maybe we can even cure cancer and live forever.
How did you come up with the challenges for the students and what are some of your favorites?
TD: I wanted the students to learn in multiple ways. I particularly wanted to have them learn by doing, and wanted them to have to work in a team. We are constantly innovating, so one set of students will have a completely different set of challenges than another set. My personal favorites are boat building where teams have to build a boat in two hours and get their whole team across a small lake, and our start up fair where students get a county fair booth and have to come up with a game for people to play. Boat building is a major engineering feat and puts stress on team dynamics and start up fair is a business modeling exercise that forces teams to think about how best to make money.
Article continues below advertisement
Tell us about some of the startup companies your students pitched.
TD: We had everything from new technologies for government reform to a delivery service for medical marijuana. We had colored kitty litter, in-home manicures, 3-D printed houses, a site for small businesses to easily photograph and sell any product, and a talking mirror.
What's a sneak peek from the season?
TD: They might see me fall into quicksand mud.
Why should our readers check out the show?
TD: We hope that viewers will get a window on what it takes to be a hero entrepreneur, and maybe they will see the show and get inspired to learn more. The show is incredibly entertaining, and it encourages viewers to become more driven and we think it might spark their curiosity and creativity to pursue their own visions.
Startup U premieres Tuesday, August 11th at 10PM ET/PT on ABC Family.