'Startup U' Premiere Recap: Draper University Students Must Come Up With A One-Minute Pitch For Their Companies — Who Will Crack Under Pressure?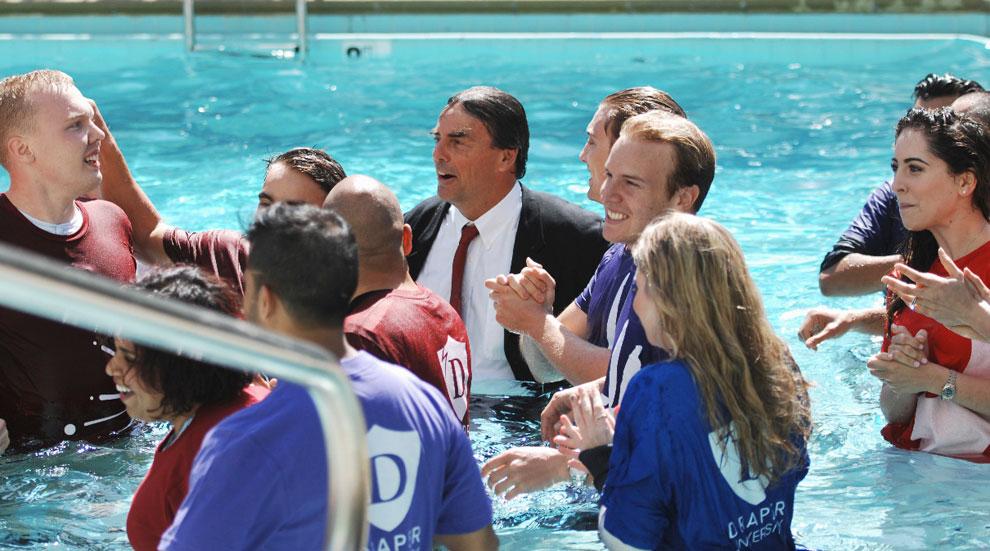 Although school is in session for the students of Draper University, they kicked off the seven-week semester by watching the founder of their university, Tim Draper, scale a building!
"He's super unconventional, he's fun, he's unique, I'm trying not to use the word crazy," Program Director Charlie Taibi said of Tim. "You never know what he's going to do."
The actual Tim came out the front door, as the students were relieved to find out that their mentor was not the one on the side of the building!
Article continues below advertisement
As the students got acquainted with each other and the staff, they learned that they are going to pitch their startup companies to Tim and a panel of venture capitalists at the end of the program with the hopes of finding an investor.
In the meantime, they will complete a series of challenges to improve their businesses. One student will even be chosen as "Best In Class" to receive funding for their company by Tim himself.
"I push the students to prove not just their business skills, but their mental stamina, their physical strength and their emotional stability," Tim explained of the program.
After the students (and Tim!) jumped into a pool fully clothed, the fun was quickly over when they find out that they have to give a one-minute pitch about their startup idea to the residential staff.
Tensions soon began to run high as the students started to work on their one-minute pitches.
Article continues below advertisement
Student Erin Brady asked her fellow classmate and husband Tony Capasso to help her come up with survey questions for her idea "Romeo in a Box," which is a subscription-based service that sends a box full of personalized gifts on pre-specified dates to wives, girlfriends and moms. But once her husband began to critique her questions, she refused his help!
She said in her confessional, "My biggest weakness is not wanting to take advice from others and that's very apparent when it comes to Tony."
Erin got even more critiques when she told her idea to a few of her classmates. "What if they don't like the gifts?" one student asked, as another questioned her ability to brand the product because then women will know they're receiving a gift from the service once the box arrives.
But those negative responses were nothing compared to the ones on pitch day!
When John Frye pitched his app StudyBetter, which motivates students to study by rewarding them with money if they meet their goals, Charlie shot down the idea once he realized students would have to invest their own money.
Article continues below advertisement
Some students couldn't handle the pressure of presenting in front of a group, as Tony completely froze onstage while trying to explain his 3-D printing service for construction and housing.
So what did the students learn from pitch day? That they have a lot to work on!
The challenges only continue on next week's episode when the students participate in "The Hack-A-Thon," where they have 36 hours to hack and create a new business idea.
To find out if the students will be able to handle the pressure of coming up with a new idea, check out Startup U on Tuesdays at 10PM ET/PT on ABC Family.