Shocking Parole: Cowchilla School Bus Kidnapper Free – Victim Speaks 'Appalled & Disgusted' By Release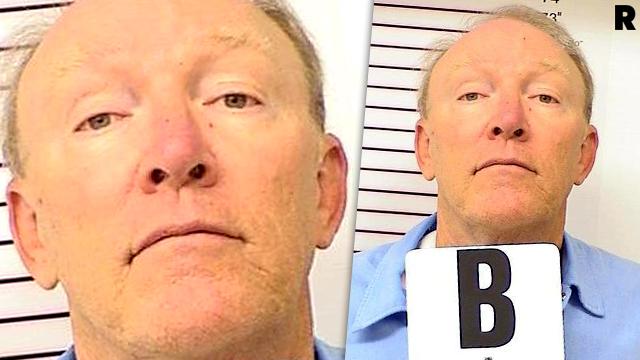 Cowchilla school bus kidnapper James Schoenfeld has been released from prison after serving 39 years behind bars, but one of his victims, Lynda Carrejo Labendeira, told RadarOnline.com exclusively that she was "appalled and disgusted" that he was freed.
Schoenfeld, his brother Richard, and their friend Frederick Woods, were all sent to prison for life without parole after kidnapping a school bus of children and burying them alive in an underground bunker in 1976. That sentence was overturned and Richard was released in 2012. Woods is up for parole in November.
Article continues below advertisement
"You were the first person to tell me he had been released," a shocked Labendeira told RadarOnline.com via phone on August 7, 2015. "The parole board didn't even contact me. I started going to parole hearings two years ago because I heard that they were going to be released. I was hoping that our voices, the voices of the victims would matter."
The wealthy Schoenfeld brothers and their friend planned to hold the children ransom for $5 million, but the kids escaped when the men fell asleep.
"I don't want him in my neighborhood or my area," Labendeira told RadarOnline.com. "If he is going to be local, what if he is in San Francisco and I see him there? I don't want to see the face of my kidnapper."
"This really rattles my emotions," she continued. "I wonder about my safety now. I never thought these guys would ever get out. I am appalled and disgusted at this. This was a horrible crime, we were so young. So many of the children on the bus haven't ever spoken about what happened to us."
Article continues below advertisement
Labendeira, who was with her three sisters on the bus when they were kidnapped and held hostage, recalled Schoenfeld's statement to the parole board a few years ago. "He told them he realized his mistake when they built the structure where they hid us, and now knows how to build it better," she claimed. "He wasn't sorry! He spent 40 years trying to figure out how not to get caught the next time!"
Labendeira told RadarOnline.com that the shock of the news is "hard. I'll have a good cry later. I've had several cries. This has opened up a lot of old wounds. This is such a huge disappointment in the system."
Indeed, she slammed California Governor Jerry Brown for allowing Schoenfeld to be released.
"Do molesters change? Do criminals change?" she asked. "I'm sick that these criminals have been let out. How can we really protect our children with these men out in society? Victims' voices need to be heard. "
What do you think about the decision to give the convicted kidnapper James Schoenfeld parole? Sound off in comments below.