New 'RHOBH' Couple Owed MILLIONS In Back Taxes — Did They Pay Uncle Sam Before Joining Bravo?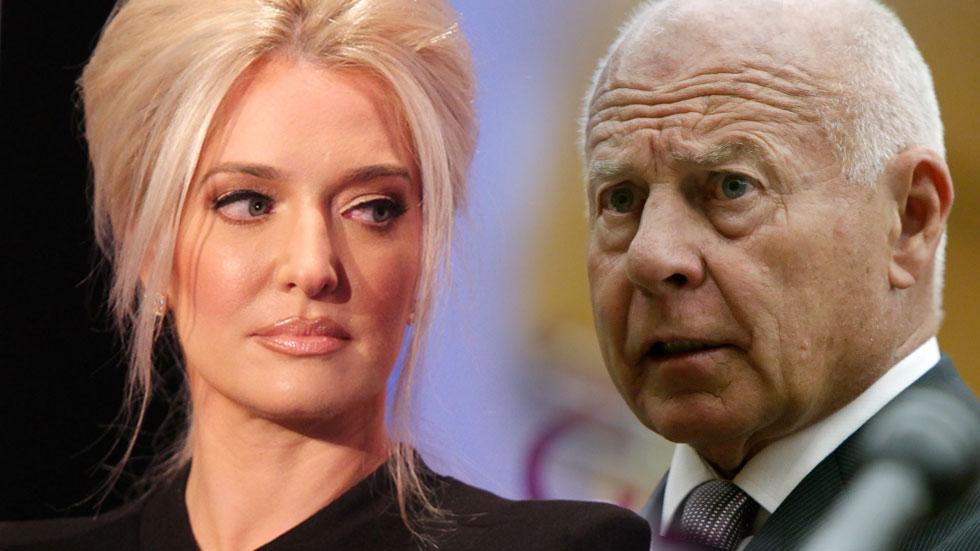 Real Housewives of Beverly Hills newbies Erika Jayne, and her husband, Tom Girardi, are no strangers to drama: RadarOnline.com has learned that over the years the couple has owed millions in unpaid taxes!
Listen! 'RHOP' star Wendy Osefo breaks down the "most intense fight in the show's history" in under 2 minutes.
The sultry aspiring singer, 46, and her high-profile personal injury attorney spouse, 76, have already begun filming for The Real Housewives of Beverly Hills. But before they hit the reality TV big time, they were seriously behind on their obligations to the IRS.
Article continues below advertisement
According to documents obtained by Radar, the IRS filed multiple liens against the couple for unpaid taxes beginning in 2000. Outstanding taxes in 2000 were $1.3 million; in 2001, $2.98 million; in 2002, $2.98 million; and in 2008, $3.2 million.
The California State Franchise Tax Board also filed liens in 2002 for $990,000, and in 2008 for $1.3 million.
The IRS taxes and liens have since been paid in full and released. Girardi did not respond to Radar's request for comment.
Girardi is a high-profile personal injury attorney in Los Angeles, best known for successfully getting Pacific Gas & Electric to pay more than $333 million to residents of a desert community that alleged their drinking water was contaminated by the corporation. The case was the inspiration for the Erin Brockovich movie.
Jayne fills a spot vacated by Kim Richards, who will not be returning for the upcoming season. Richards, who has been battling substance abuse issues, was recently hospitalized by her family following a shoplifting incident at Target.
Jayne will be introduced on RHOBH as a friend of Yolanda and David Foster. It's unclear if Yolanda will be included in the upcoming season because of her ongoing battle with Lyme Disease.