Inmates Claim They Were Abused By Investigators After 2 Murderers Broke Out Of NY Prison –– Brutal Beatings, Waterboarding Threats & More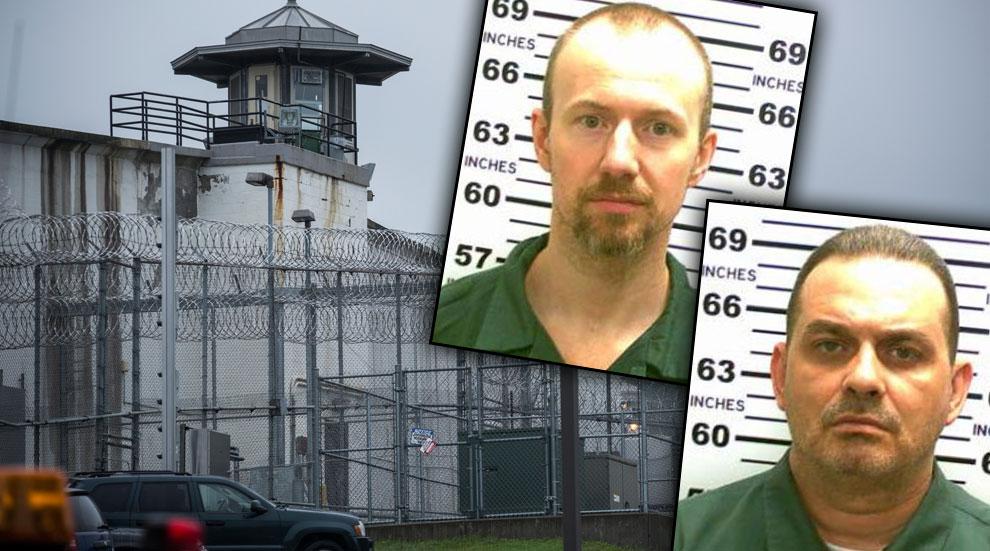 A prisoners' advocacy group said inmates at Dannemora's Clinton Correctional Facility endured beatings from investigators of the June 6 escape of two convicted murderers.
A total of more than 60 complaints were filed by prisoners in the wake of Richard Matt and David Sweat's breakout, the New York Times reported.
"People were beat up" and "lost property," according to lawyer James Bogin of the Prisoners' Legal Services of New York, adding that some lodged on the facility's honor block (where the two escapees resided) were put into solitary confinement, while others were stripped of their personal possessions.
Article continues below advertisement
Inmate Patrick Alexander told the paper he was beaten and interrogated by guards in a broom closet, who handcuffed him, put a plastic bag over his head and threatened him with waterboarding.
The prisoner described the incident to the paper: "The officer jumps up and grabs me by my throat, lifts me out of the chair, slams my head into the pipe along the wall; then, he starts punching me in the face; the other two get up and start hitting me also in the ribs and stomach."
Alexander said that the guards, who weren't wearing any badges identifying themselves in the incident, asked him questions such as, "Where are they going? What did you hear? How much are they paying you to keep your mouth shut?"
He said he saw the letters "CIU" on one of their coats (which stands for Crisis Intervention Unit, a subdivision of the state's prison network).
Alexander told the paper he even had a brief run-in with New York Gov. Andrew Cuomo during the politician's tour of the facility. Cuomo asked him, "Must have kept you awake with all that cutting?" before he "gave me his best tough-guy stare and walked off," Alexander said.
Watch the video on RadarOnline.com
The claims are being looked into by the Office of Special Investigations and the state inspector general, corrections spokeswoman Linda Foglia said Tuesday.
"Any findings of misconduct or abuse against inmates," Foglia said, "will be punished to the full extent of the law."
As RadarOnline.com previously reported, more than 1,100 authorities worked in the 23-day investigation to find the missing murderers, which ended after Sweat was shot and taken into custody June 29, two days after Matt was killed after pointing a firearm at a U.S. Border Patrol agent.