TV Shocker! Troubled 'Buffy' Actor Nicholas Brendon Storms Out Of Tense Dr. Phil Taping -- Find Out Why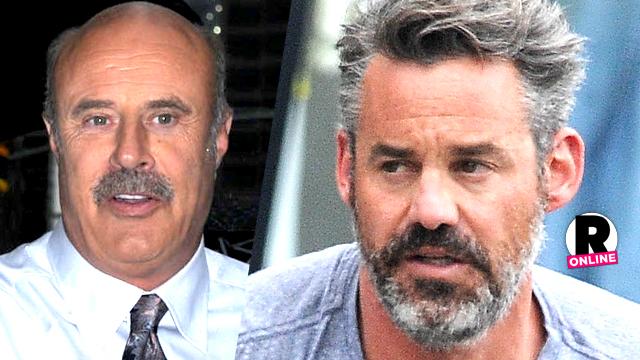 After explosive interviews with Nick Gordon and Kim Richards, Dr. Phil continued his recent spate of blockbuster one-on-ones with a tense sit-down with Nicholas Brendon. But today, the Buffy actor revealed just like Richards and Gordon, he stormed off set after Dr. Phil's hard-hitting questions got to be too much!
"First and foremost, I want to acknowledge all the good Dr. Phil has done for people, famous or not," Brendon wrote on Facebook Wednesday. "His production has spent millions on helping people turn their lives around."
Article continues below advertisement
However, he continued, "I was on the Dr. Phil Show today and walked off. I'm sure you're wondering why."
"My illnesses and addictions are a daily struggle for me, and I am committed to working on them for the rest of my life," he wrote. "A big part of that is focusing on positivity. I'm the first to admit I've messed up, a lot, and I've hurt people I care about and who care about me."
As RadarOnline.com reported, the Buffy the Vampire Slayer actor sought treatment for substance abuse, alcoholism and depression in June, and spoke about his struggles with addiction.
However, Brendon claimed that he felt he was blindsided by Dr. Phil's discussion of his situation.
"When I was in that seat, I felt that Dr. Phil went for the jugular, talking about some of my recent mistakes, with no build up," he claimed. "I felt that he wanted me to lay the darkest parts of myself on national TV right from the start, and I'm not willing to do that."
He did admit, though, that he is still seeking help for his troubles, writing, "Rest assured I am in private treatment and we are going deep so I can live a long and happy life."
"For those of you who are disappointed by the events of the past week or the past year, I'm sorry," he continued. "For those of you who have shared your own struggles with addiction and depression, thank you. It lifts my spirits to know we are not alone. Keep 'em coming. I'm sure I'll have ups and downs to come, but I'm hopeful for a bright future."